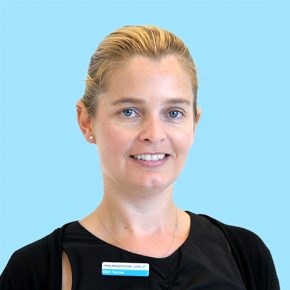 Nikki Vercoe
Business Owner
Contact Me
Less than a year as a client of New Zealand Home Loans was enough time to encourage Nikki to seek a more formal role with the company. Nikki holds a Bachelor's degree in business management, had been a sales director in the IT industry but was attracted to NZHL by the combination of lifestyle opportunities and mentoring clients where she is now a business owner of NZHL Auckland Central.
Nikki lived in England and Ireland for a number of years before returning to New Zealand in 2001. Now a mother, she lives in Auckland and loves holidaying with family in the Coromandel.
Nikki's leisure interests include wining and dining her husband, CrossFit, horse riding, motorsport, reading and painting.
A disclosure statement is available on request at no charge by emailing me.
Physical Address:
Level 3/86 Parnell Road, Parnell, Auckland 1052
2015
No. 2 Sales - Consultant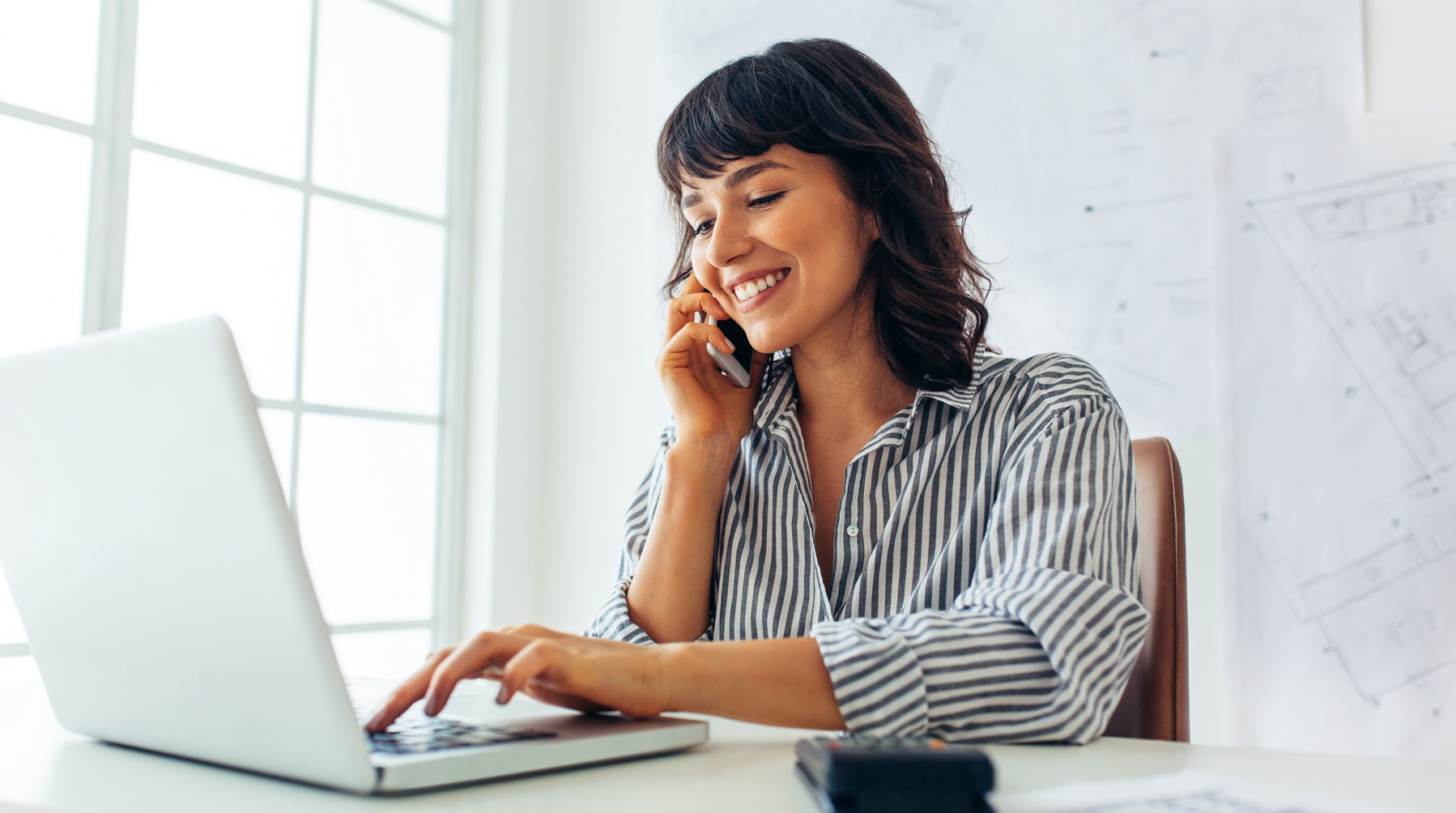 Book a Mortgage Mentor intro chat now
The NZHL approach to mortgage mentorship is one of NZ's best kept secrets. With 25 years in operation and with over 20,000 clients we're collectively helping Kiwi's save millions of dollars in interest costs every year.
When it comes to your mortgage it pays to have someone on your side – someone local who you can actually talk to. Is this approach right for you? It costs nothing to find out more, with an initial chat to understand your specific goals, answer any questions and explain just how different a personalised approach can be.
Financial Freedom. Faster.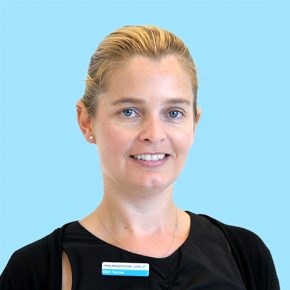 There's no obligation, book a 'Mortgage Mentor' introductory chat with me below now.
In our customers' words

"We've been with NZHL from the start. Nikki came in a little after we were customers. But we've always found them really great to deal with. We love the online platform – its very easy to use and we do all our banking on it. The loan rates are always…" Read More

"We've been with NZHL from the start. Nikki came in a little after we were customers. But we've always found them really great to deal with. We love the online platform – its very easy to use and we do all our banking on it. The loan rates are always competitive, we like taking advantage of the offset mortgage, and we've been able to restructure when we need. Nikki's also been a gun with any insurance needs. Would recommend"

Phil L Auckland

"Highly recommend. Nothing is too much trouble for Nikki. She is always available to discuss any concerns or queries you may have and her customer service is fantastic. I feel very comfortable having her looking after all our banking needs."

"Highly recommend. Nothing is too much trouble for Nikki. She is always available to discuss any concerns or queries you may have and her customer service is fantastic. I feel very comfortable having her looking after all our banking needs."

Dionne Auckland

"Before meeting with Nikki & Deon at NZHL I had become accustomed to mediocre service from banks and lenders, only hearing from banks when the term of my loan was almost up. In the short time I have been with NZHL I have been impressed with the follow up, regular…" Read More

"Before meeting with Nikki & Deon at NZHL I had become accustomed to mediocre service from banks and lenders, only hearing from banks when the term of my loan was almost up. In the short time I have been with NZHL I have been impressed with the follow up, regular meetings and support received. The debtnav facility is great for seeing just what sort of impact spending money now can have on our long term goal of being debt free faster! I am glad we made the change to NZHL and have not looked back!"

Shane H Auckland

"I had been looking for an alternative to traditional bank mortgages when I came across NZHL. Nikki did an excellent job of explaining how NZHL loans work with the added bonus of debtnav. In the first year with NZHL I saved $2,500 in interest by having all my savings offset…" Read More

"I had been looking for an alternative to traditional bank mortgages when I came across NZHL. Nikki did an excellent job of explaining how NZHL loans work with the added bonus of debtnav. In the first year with NZHL I saved $2,500 in interest by having all my savings offset against my mortgage. I feel I have more control over my finances to the point where I have been confident enough to borrow extra money and take on several renovation projects around my home. When family, friends or colleagues talk about their mortgages I always recommend Nikki and NZHL and a majority have now signed up with Nikki."

Chris R Auckland

"Being an NZHL customer has been really awesome for us. We have a plan and we get support and guidance with Nikki. Where other banks have call centres we have a one on one relationship; it's easy getting in touch and the connection is always there. It's been what we…" Read More

"Being an NZHL customer has been really awesome for us. We have a plan and we get support and guidance with Nikki. Where other banks have call centres we have a one on one relationship; it's easy getting in touch and the connection is always there. It's been what we needed when we decided on a lifestyle change and it's been easy and supportive. Thanks NZHL!"

Marietjie C Auckland

"Moving my home loan to NZ Home Loans has been hugely beneficial for me. The offset lending model gives me an incentive to manage my finances and monitor my mortgage in a hands-on way I never did before. The debtnav system has also been very helpful in setting and managing…" Read More

"Moving my home loan to NZ Home Loans has been hugely beneficial for me. The offset lending model gives me an incentive to manage my finances and monitor my mortgage in a hands-on way I never did before. The debtnav system has also been very helpful in setting and managing my budget. Nikki explained the whole system in an easy to understand manner and had endless patience with my questions. I've really gained a lot from Nikki's regular visits and mentoring. I would strongly recommend NZ Home Loans and will be sticking with them."

Nicky D Auckland

"I have had a wonderful and valuable experience with NZHL. I first heard about them through one of my colleagues in 2014. I researched about NZHL and set up a meeting with them. They were very engaging and explained in detail how the loan structure would work. The main highlights…" Read More

"I have had a wonderful and valuable experience with NZHL. I first heard about them through one of my colleagues in 2014. I researched about NZHL and set up a meeting with them. They were very engaging and explained in detail how the loan structure would work. The main highlights for me were the huge amounts of interest we would save in comparison to a normal bank. I was sold and never regretted this decision. Nikki from New Zealand Home Loans is a gem. She helped us set financial goals and provided tools to manage this. Nikki has always been there for us supporting us achieve our milestone. I would recommend Nikki and NZHL anytime."

Hina D Auckland

"Nikki is always an absolute delight to deal with. Her sincere desire to help her clients achieve their goals and pay down debt faster, is something not easy to come by in this line of work. I know that anyone I recommend Nikki to will be completely looked after. She…" Read More

"Nikki is always an absolute delight to deal with. Her sincere desire to help her clients achieve their goals and pay down debt faster, is something not easy to come by in this line of work. I know that anyone I recommend Nikki to will be completely looked after. She is an absolute professional, a wealth of knowledge and everything is done with a big smile!"

Gina Auckland

"Thanks very much for your time today Nikki. We do feel very lucky to have you supporting us and helping us manage our mortgages!"

"Thanks very much for your time today Nikki. We do feel very lucky to have you supporting us and helping us manage our mortgages!"

Katie & Jo Auckland

"I had been a loyal customer to my bank for 13 years but the only interaction with them was through the call centre. During my transition towards NZHL, my bank asked me why I was switching. I advised them that Nikki from NZHL makes me feel special and tailors their…" Read More

"I had been a loyal customer to my bank for 13 years but the only interaction with them was through the call centre. During my transition towards NZHL, my bank asked me why I was switching. I advised them that Nikki from NZHL makes me feel special and tailors their products to suit my needs. The bank responded that I could easily go into any of their branches and speak to their loan specialist for assistance. I stated, "Well, Nikki comes to my house, holds regular strategy sessions with me on how to pay my mortgage off faster and knows my accountant. It's a shame you don't have a Nikki!". My bank couldn't compete with that response and wished me the best of luck! I have had a great experience with Nikki at NZHL and have recommended her to my friends and family as well."

Marietta S Auckland

"Nikki was truly amazing and very helpful throughout the whole process of our first home buying experience. We know we got the best deal, easy to understand information when needed, highest care from a person who really cared about us. Happy to recommend her to anyone looking for home loan/insurance…" Read More

"Nikki was truly amazing and very helpful throughout the whole process of our first home buying experience. We know we got the best deal, easy to understand information when needed, highest care from a person who really cared about us. Happy to recommend her to anyone looking for home loan/insurance help."

Tonmoy Auckland

"Nikki is amazing. Such a positive, caring person, who genuinely wants to help you get debt free earlier along with helping you to plan for your retirement. She responds to emails out of office hours and nothing seems to be too much trouble. I highly recommend her and NZHL."

"Nikki is amazing. Such a positive, caring person, who genuinely wants to help you get debt free earlier along with helping you to plan for your retirement. She responds to emails out of office hours and nothing seems to be too much trouble. I highly recommend her and NZHL."

Tara V Auckland

"Nikki is fantastic, I've never met a bank manager like her! Incredibly helpful, approachable, fast communication, and regular reviews to keep us on track with our goals. Would highly recommend her to anyone needing a home loan."

"Nikki is fantastic, I've never met a bank manager like her! Incredibly helpful, approachable, fast communication, and regular reviews to keep us on track with our goals. Would highly recommend her to anyone needing a home loan."

Angela F Auckland

"Always fantastic service from Nikki and the team. The enthusiasm to assist with becoming debt free faster is amazing"

"Always fantastic service from Nikki and the team. The enthusiasm to assist with becoming debt free faster is amazing"

Sam C Auckland

"Nikki provides friendly and professional service. The whole loan process was stress free and went smoothly."

"Nikki provides friendly and professional service. The whole loan process was stress free and went smoothly."

Connie Auckland

"Nikki is fantastic. We love the support and advice we get from NZHL!"

"Nikki is fantastic. We love the support and advice we get from NZHL!"

Matthew P Auckland

"Great service from Nikki – she really wants to help you achieve your goals and explains things as many times as you need her to. Highly recommended."

"Great service from Nikki – she really wants to help you achieve your goals and explains things as many times as you need her to. Highly recommended."

Joanne F Auckland

"Thanks for meeting with my friends Nikki, They just messaged and said how lovely you were. My reply…. of course she is, wouldn't of past on her details otherwise. Honestly though you have really made things so much clearer and helped us navigate through all this loan business so well.…" Read More

"Thanks for meeting with my friends Nikki, They just messaged and said how lovely you were. My reply…. of course she is, wouldn't of past on her details otherwise. Honestly though you have really made things so much clearer and helped us navigate through all this loan business so well. Very grateful."

Amy H Auckland

"Nikki is awesome and goes beyond and above for her clients!"

"Nikki is awesome and goes beyond and above for her clients!"

Marija Auckland

"After the loss of my Mother I decided I wanted to purchase the second half of the house off my brother. I originally went to a bank and was accepted for a home loan however I had a feeling that it just didn't feel right. I was so new to…" Read More

"After the loss of my Mother I decided I wanted to purchase the second half of the house off my brother. I originally went to a bank and was accepted for a home loan however I had a feeling that it just didn't feel right. I was so new to mortgages, lawyers and everything that came with losing a parent and needed help understanding it all. That's when Nikki from NZ Home Loans came into my life. Nikki was not only so kind and caring she helped me understand what having a mortgage was all about and how I can get out of debt faster. Nikki from NZHL is amazing and I couldn't recommend her enough."

Laura Auckland

"I just wanted to say a BIG THANKYOU to you for assisting us to achieve our biggest milestone till date, ie. Paying off our mortgage. Nikki from NZHL has been our mentor and adviser. She has assisted us with providing all the relevant information, advising on how to structure various…" Read More

"I just wanted to say a BIG THANKYOU to you for assisting us to achieve our biggest milestone till date, ie. Paying off our mortgage. Nikki from NZHL has been our mentor and adviser. She has assisted us with providing all the relevant information, advising on how to structure various accounts and explained how the restructuring and off set accounts mean. She has been our support, and go to person in terms of advise and understanding and validating missing gaps. We always looked forward to our quarterly reviews, to get further insights and see if we were tracking fine or not. The monthly graphs also was handy to see how much we were saving in interest as compared to if we were with a bank. We are looking forward to be with NZHL again once we get our next property."

Hina & Hitesh Auckland

"Nikki is very professional and easy to deal person. She helped us in every step of our journey in securing our first home in Auckland. We just followed the checklist that she gave us and were ticking along it and the things were getting done. She negotiated best and low…" Read More

"Nikki is very professional and easy to deal person. She helped us in every step of our journey in securing our first home in Auckland. We just followed the checklist that she gave us and were ticking along it and the things were getting done. She negotiated best and low interest rates for us with NZHL. She also helped us in structuring our Home Loan and Insurance (Home and Personal). In short, she is brilliant in her work and I will always use her services in future. Finally, I highly recommend Nikki."

Raj D Auckland