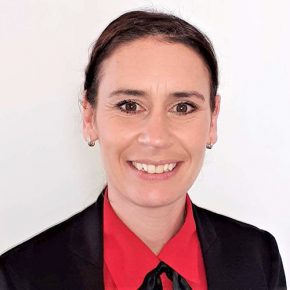 Sarah Anderson
Client Servicing Consultant
Sarah has been in the financial services industry for 12 years working in a support role to an authorised financial adviser as well as becoming a registered financial adviser herself.  She  joined New Zealand Home Loans Dunedin Metro as a Client Servicing Consultant in July 2019.
Sarah has been a New Zealand Home Loans client herself since 2011 and always appreciated the advice and support she was given to help her and her family become debt free faster.
She is passionate about helping others achieve their goals and giving the best client experience possible.
Sarah enjoys spending quality time with her husband and active toddler and when she has a spare moment enjoys socialising with friends and going to the movies.
A disclosure statement is available on request at no charge by emailing me.
Physical Address:
L4, Security Building 115 Stuart Street, Dunedin