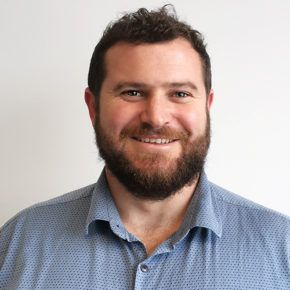 Harry Saunderson-Warner
New Business Consultant
Harry's love for customer service found him beginning his working life in the Army, before eventually joining the social services sector. After learning more about the New Zealand Home Loans philosophy and how we work, he decided to join the team in Egmont in the hopes of helping people achieve financial freedom faster.
Harry has always enjoyed a customer based work environment, and his favourite thing about NZHL is that he can form great relationships with his clients while helping them along on their journey. There is nothing better than the look on a clients face when they see how much they can save with NZHL! Harry is passionate about making sure his clients achieve their goals, and is willing to work around the clock to do so.
He lives in Midhirst with his wife and 3 year old son on their lifestyle block. On the weekend, Harry can be found enjoying the sunshine cycling and getting outdoors. He loves being an active part of his community, and spends time with the Startford cycling club, the startford parents center and is also a Big Brother Big Sister mentor.
Get in touch with Harry today to kickstart your journey to financial freedom.
A disclosure statement is available on request at no charge by emailing me.
Physical Address:
44 Liardet Street, New Plymouth 4310