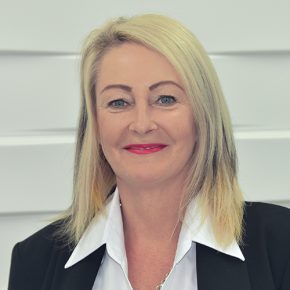 Kelly Leopold
Client Servicing Consultant
Kelly has been a client of NZHL since 2006 and has a personal portfolio of properties within the Christchurch metropolitan area. She has previously been involved in client and customer service roles and has worked to establish valuable long term professional relationships with those customers. Her focus as a Client Servicing Consultant with NZHL is to share her enthusiasm, so her existing customers maintain a positive financial outlook and her new customers receive the best opportunities for establishing financial freedom for the future.
Kelly is an avid motorcycling enthusiast and enjoys the summer times travelling the highways on her road bike, or getting off the beaten track on her dirt bike.
A disclosure statement is available on request at no charge by emailing me.
Physical Address:
266 Lichfield Street, Christchurch Central City, Christchurch 8011
In our customers' words

"Kelly and the team at NZHL Christchurch are fantastic. We have been part of the NZHL "family" for around 9 years now and in that time have bought and sold three properties, the latest being a 25 acre lifestyle property. The team went above and beyond ensuring we were able…" Read More

"Kelly and the team at NZHL Christchurch are fantastic. We have been part of the NZHL "family" for around 9 years now and in that time have bought and sold three properties, the latest being a 25 acre lifestyle property. The team went above and beyond ensuring we were able to purchase our dream property. Our latest appointment with Kelly was great with every need catered to, including my 4 year old son being entertained by the amazing staff at NZHL. You can't go past the personal touch NZHL offers. I highly recommend them!"

Travis & Lori Morrison Canterbury