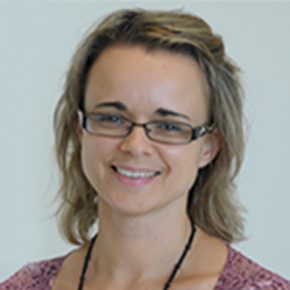 Agnieszka Reynolds
Administrator
Agnieszka and her husband have three children, and have lived in Whitby for 16 years.  Prior to having children, she worked for BNZ for eight years in various roles, leaving BNZ to work for herself as an insurance broker for a couple of years before having her son.  Once  he turned three, an opportunity to join Chris and Tracey at NZHL Mana arose, and she took on a role as an NBC for two and a half years, before leaving to have her twins (boy and girl).  After spending three years at home with them, she has returned to NZHL as a Client Servicing Consultant/Administrator.  That was nearly five years ago now, and she's still here!  She really enjoys looking after our NZHL clients – helping them with their finances and getting them closer to being debt free faster on a daily basis.
Outside of work, Agnieszka enjoys doing a bit of renovating, going on bike rides with the children and travelling.
A disclosure statement is available on request at no charge by emailing me.
Physical Address:
NSG House, 69b Discovery Drive, Whitby, Porirua 5024
In our customers' words

"Thank you very much for everything you have done for us to help set up our loan with NZHL. You have been great to deal with and made it very easy for us!"

"Thank you very much for everything you have done for us to help set up our loan with NZHL. You have been great to deal with and made it very easy for us!"

D & H O'Donnell Wellington
Get in touch with Agnieszka