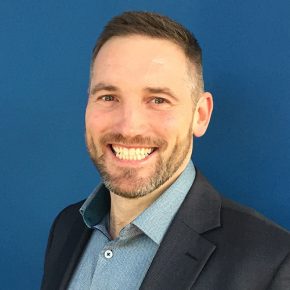 Anthony Zonneveld
New Business Consultant
Anthony has come from a background in youth work. After completing his economics studies Anthony pursued a career working with young people, as he was really interested in helping others overcome life's problems. When Anthony heard about New Zealand Home Loans he saw a way of combining his love of helping people, with his great financial acumen. Anthony is excited about helping as many Cantabrians as possible achieve financial freedom.
When Anthony isn't recovering from injuries, he likes to spend most of his spare time pursuing sports and fitness related activities. He competes in a few cross country mountain bike races annually and has recently discovered road cycling. Anthony plays club hockey for Kaiapoi over winter and in the masters competition for Rangiora in the summer. He also likes to get out hiking when he can and has a gym membership he hardly ever uses.
A disclosure statement is available on request at no charge by emailing me.
Physical Address:
45 Mandeville Street, Riccarton, Christchurch 8011
In our customers' words

"I am writing this review to inform everyone about an employee that goes above and beyond for his clients. His name is Anthony. He has been there for me, and assisted me whenever I need him. His willingness to assist his clients anytime and staying up to help when needed…" Read More

"I am writing this review to inform everyone about an employee that goes above and beyond for his clients. His name is Anthony. He has been there for me, and assisted me whenever I need him. His willingness to assist his clients anytime and staying up to help when needed is something that this world needs more of! He is always providing education to his clients to keep them from being scammed by others that do not hold the same moral and professional standards as he does. His daily devotion to providing excellent customer service shows in his eagerness to assist anyone at any time. He is an asset to any employer. Thank you."

John Paul Canterbury
Get in touch with Anthony