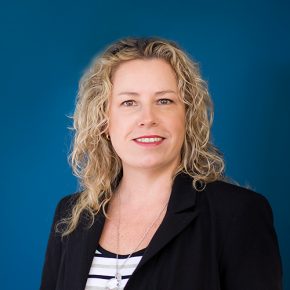 Trudy Ashby
Administration Manager
Trudy came from a sporting administration background when she joined NZHL in 2013.
Working closely with the team in the NZHL Whitmore Hub Trudy enjoys assisting all our clients and helping the team to help our clients become debt free faster while also helping them to achieve their goals.
Her interests include marching, running and road biking.  She has multiple South Island and New Zealand Marching Champion titles, the highlight of her marching career performing at the Canadian International Military Tattoo in Toronto, Canada with Pioneers of Canterbury Marching Team.
A disclosure statement is available on request at no charge by emailing me.
Physical Address:
45 Mandeville Street, Riccarton, Christchurch 8011
In our customers' words

"New Zealand Home Loans opened our eyes to a new way of managing our finances. We found their way of thinking has allowed us to use our equity in ways we had never considered before, live within our means, and reduce debt while achieving our milestones. Thanks to New Zealand…" Read More

"New Zealand Home Loans opened our eyes to a new way of managing our finances. We found their way of thinking has allowed us to use our equity in ways we had never considered before, live within our means, and reduce debt while achieving our milestones. Thanks to New Zealand Home Loans' proposals and systems we believe we are in a much sounder financial position and that our money is working much harder for us and helping us realise our dreams. We would thoroughly recommend New Zealand Home Loans to anyone looking for a new way to manage their finances live within their means and achieve the long term security that often seems elusive."

Doug & Emily Canterbury

"Hi Debbie, Nic and Trudy I have expressed my absolute admiration for your level of service through the NZHL customer care email address and I hope you get some positive feedback. We are so impressed by the services you offer and the ease in which we were able to access…" Read More

"Hi Debbie, Nic and Trudy I have expressed my absolute admiration for your level of service through the NZHL customer care email address and I hope you get some positive feedback. We are so impressed by the services you offer and the ease in which we were able to access those services. You have not only helped us solve an immediate financial need but have done so in a way that also benefits our longer term financial goals. In a world of online access and computer forms it was remarkably refreshing to deal with really nice real people. Many thanks from a very satisfied customer."

David & Noeline Canterbury