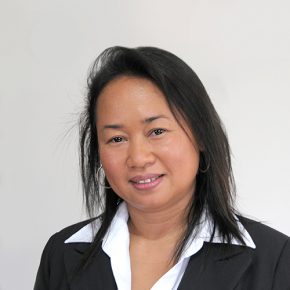 Melinda Baker
Business Owner
Melinda's first contact with New Zealand Home Loans came as a client almost a decade ago. She learned how the company's support and systems enabled families to improve their financial situation and took the opportunity to come on board with Patrick as they established the Massey office in 2008.
Previously, Melinda, who had a work background covering 20 years in accounting and sales, lived in Thames for 19 years after migrating to New Zealand from the Philippines. Her hobbies include singing and making friends.
A disclosure statement is available on request at no charge by emailing me.
Physical Address:
48 San Marino Drive West, Henderson, Auckland 0612
Get in touch with Melinda