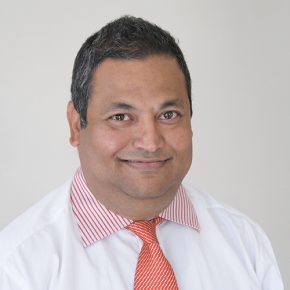 Cyril Menezes
Business Owner
Bombay-born Cyril has followed a colourful path to reach New Zealand Home Loans Melville as Business Owner. He lived in Goa in India and trained in pharmaceuticals before moving to Oman and running a vehicle franchise for 15 years. Cyril's children were born in Oman but, when the time came for the family to move on, they chose New Zealand over a return to India.
Cyril and family arrived in 2004 and he joined New Zealand Home Loans the following year. He became the Melvilleoffice Business Owner in 2009. Cyril is passionate about showing his clients a path to becoming debt free and believes New Zealand Home Loans is the only lender providing the necessary systems and level of support.
Cyril recently added a Financial Planning qualification to his achievements and he enjoys learning, collecting retro items and antiques, supporting the Chiefs and All Blacks in winter months, and the Black Caps and Indian cricket team during summer. A son plays cricket for Melville and is studying accountancy at Waikato University.
A disclosure statement is available on request at no charge by emailing me.
Physical Address:
35 Normandy Avenue, Melville, Hamilton 3206