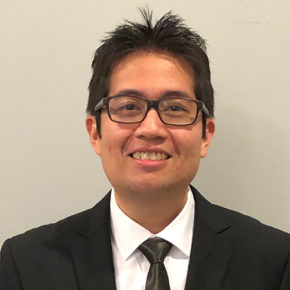 Jed Del Castillo
Client Servicing Consultant
Jed Del Castillo gained his master's degree in Business Management from the University of Waikato with distinction and has a bachelor's degree in Economics from Ateneo de Manila University. Before coming to New Zealand, he worked as a Financial Advisor for 10 years for one of the Philippines' top life insurance and wealth management firms.
Over the years, he has helped hundreds of clients by analysing their financial needs, mostly regarding retirement, wealth accumulation, education, planning and insurance. he joined NZHL Northcote as a Client Servicing Consultant to continue his passion of helping people on their journey towards financial independence with a particular focus on debt and risk management.
He has appeared several times on ANC TV's "On the Money" as an expert on financial literacy in the Philippines. For leisure, he likes to go on road trips, long walks and treks on the weekends.
A disclosure statement is available on request at no charge by emailing me.
Physical Address:
23 Madison Terrace, Silverdale 0932, Auckland