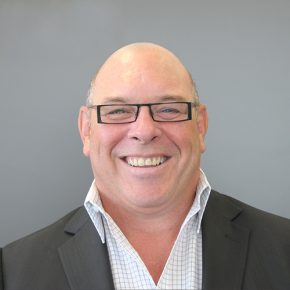 Gene Marr
Administration Manager
Gene Marr joined New Zealand Home Loans in 2002 after 25 years of self employment in the sales field. Although Gene is from Whakatane, he has lived here in Auckland for the past 25 years. He also spent a number of years working in the United States and Australia before calling Auckland home.
A fan of the Warriors and Howick Hornets rugby league teams, he is also a member of the Howick Golf Club and has two children, Morgan – who is studying at University – and Los Angeles resident, Jill Marie. He lives in Dannemora and formed the Howick office of New Zealand Home Loans in 2004.
Gene demonstrates a very hands–on style of business whereby he is involved in every facet of his clients' ventures into home lending, whether it be a first home buyer, someone looking to refinance their current property, or purchase of their first rental property, he handles the complete process personally for his clients. Including protection of their assets with life, income and health insurances tailor-made for his clients and their families.
When asked, what the most appealing aspect for a client would be, in coming to New Zealand Home Loans he said, "Taking the time to sit down with a New Zealand Home Loans consultant could possibly be the most important 2 hours of our clients' financial lives. Showing them that there is a quicker way to build their wealth. That we are here to actually help them achieve that goal, by putting them back in control of their own finances.
Anyone contemplating housing finance, owes it to themselves to at least have a look at what we have to offer and compare it to what is on offer".
A disclosure statement is available on request at no charge by emailing me.
Physical Address:
Unit 14E, Botany Junction Shopping Centre Ormiston Road, Botany South, Manukau
In our customers' words

"I was extremely happy with the service I got from New Zealand Home Loans, in particular from Gene Marr, who is my consultant. The service is great, and Gene was happy to answer any question I might have, at any time, and I am convinced he genuinely had my interests…" Read More

"I was extremely happy with the service I got from New Zealand Home Loans, in particular from Gene Marr, who is my consultant. The service is great, and Gene was happy to answer any question I might have, at any time, and I am convinced he genuinely had my interests foremost. I would definitely recommend New Zealand Home Loans and Gene Marr to anyone who is buying property or refinancing. The level of personal attention, and the guidance and advice received was so far above what the traditional banks had to offer that it made the choice to go with New Zealand Home Loans easy."

Brent Sorenson Auckland