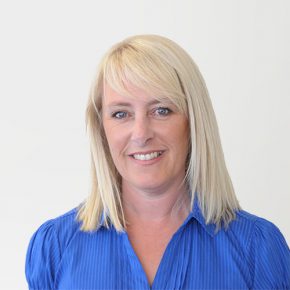 Toni Edwards
Business Owner
Toni has a strong background in banking, having worked in the industry for 15 years. She has also been a client of NZ Home Loans since 2002, so when the opportunity to come to join the company as a Client Service Consultant in 2009, she grabbed it. She soon made her mark, being ranked in the top five Client Servicing Consultants in 2012 and the number one Client Servicing Consultant in 2013.
Toni has the best interests of each of her clients at heart and the financial knowledge to be able to confidently advise them and keep them on the path to greater prosperity. As a mother of four, she has experienced living on a tight budget and understands the stresses involved.
Toni has lived in the Manurewa area for over 40 years, receiving her education at Manurewa High School, which each of her children has also attended. Toni enjoys traveling, volunteering with Meals on Wheels and can be seen walking her dog, Benji, in her local Hillpark area.
A disclosure statement is available on request at no charge by emailing me.
Physical Address:
153 Great South Road, Papakura 2110
In our customers' words

"This is to advise that we have found New Zealand Home Loans and their representative Toni Robins to be extremely helpful in our quest for a better home loan. The team at New Zealand Home Loans are supportive, friendly and provide honest sound advice and are able to answer our…" Read More

"This is to advise that we have found New Zealand Home Loans and their representative Toni Robins to be extremely helpful in our quest for a better home loan. The team at New Zealand Home Loans are supportive, friendly and provide honest sound advice and are able to answer our questions no matter how trivial they may seem. We have found that since being with New Zealand Home Loans we have been able to realise our other goals such as overseas travel, new car as well as the ability to save. We have and continue to totally recommend them to anyone wanting to improve their lifestyle whilst paying off their mortgage."

Mike & Amanda Van De Westerlo Northland