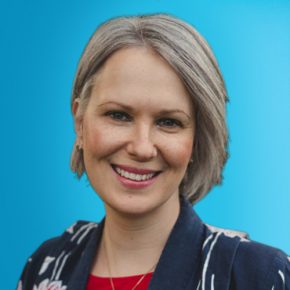 Rebecca Brand
Operations Manager
Rebecca joined NZHL Pukekohe in 2018 as John's PA, with her aim to make his life as easy as possible! Originally from the UK, where she worked for 15 years in the insurance industry, Rebecca moved to New Zealand in 2014. After her move, Rebecca began studies at Bible College, going on to work for Elim Church in ministry for three years.
With a strong work ethic and commitment to her faith, Rebecca's kind and respectful approach to dealing with others makes her a great fit at NZHL Franklin. But don't let appearances fool you – Rebecca is trained in MMA! Though, tempt her with coffee and chocolate and you'll be sure to have her on your side.
Rebecca currently lives in Glenbrook with her husband and daughter and their rescue dogs, Nala and Mable. Having built their new home in Glenbrook, Rebecca understands first-hand the needs and concerns of many NZHL clients. Despite her busy life, Rebecca wrote  a book which she had published in 2019.
Rebecca has now handed the PA reins over to Anna, and taken up the role of EA – Operations.
A disclosure statement is available on request at no charge by emailing me.
Physical Address:
83 Manukau Road, Pukekohe 2120
Get in touch with Rebecca