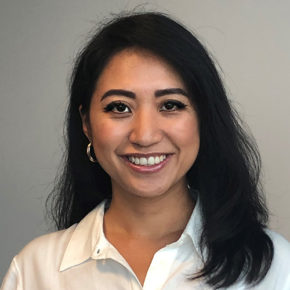 Hedy Sheck
New Business Consultant
Several years back, Hedy had the chance to meet with a financial advisor who helped her with budget planning and to understand that managing finances does not need to be complicated. She gained from that meeting a huge sense of relief and a new found desire to understand financial products and services. This led Hedy to further tertiary studies and an eventual career in motor vehicle finance, helping clients get their dream car within their means.
New Zealand Home Loan's approach to helping clients achieve financial freedom through clever loan structuring appealed to Hedy. Joining Daryl's team was a perfect fit for Hedy as she shares the company's belief that every Kiwi deserves to be debt free.
Hedy is particularly passionate about using NZHL's unique system to help her clients understand how mortgages work; how structuring is used to reduce mortgage term and interest costs; and how simple changes to their budgeting and spending can directly impact their home loan.
She is looking forward to helping you make your mortgage work better for you – making sure you pay less interest and getting you mortgage free quicker. To find out more, give Hedy a call on 021 910 731 today.
A disclosure statement is available on request at no charge by emailing me.
Physical Address:
424 Pacific Rise, Mount Wellington, Auckland