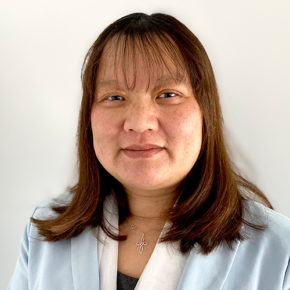 Leng Day
Client Servicing Consultant
Leng discovered her real passion for connecting with clients over ten years working at the Lower Hutt branch of NZHL between 2005 to 2015. During this time, she won multiple awards and received recognition for her efforts in sales and services, including top 3 and top 5 High Achiever and Lead Team positions nationwide.
After five years of building her financial experience elsewhere, Leng returned to NZHL in 2020, eager to continue building real, ongoing relationships with her clients.
Leng is known for her outgoing and caring nature, and the effort she puts into achieving the best solutions for her clients.
Having grown up and established herself in Lower Hutt, Leng's roots are firmly set within the community where she loves being an active part of local events. Leng will always have the low down on local happenings, with several generations of her family still living in the area.
When not at work, Leng enjoys travelling, home renovation and spending time with her family and friends. These passions are some of many things Leng loves to chat with her clients about, as part of developing business connections and helping people achieve financial freedom and their lifestyle choices.
With over 15 years of experience in the finance industry, Leng is your go-to for the best solutions in accomplishing your financial goals and milestones.
A disclosure statement is available on request at no charge by emailing me.
Physical Address:
101 Courtenay Place, Te Aro, Wellington 6011