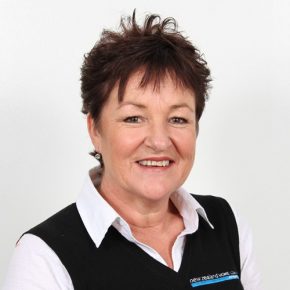 Marie Wootton
Personal Assistant
Marie has been part of the team at New Zealand Home Loans Whakatane since 2012 and is enjoying the happy and upbeat environment. The mother of four children, and grandmother to four more, describes her family as her "absolute passion", which sits well with the New Zealand Home Loans philosophy of putting Kiwi families in a better financial position. Marie finds New Zealand Home Loans a caring company.
Before taking on her current role, Marie and her husband were share milkers, farmed for more than 20 years, owned a small horticulture business then worked together successfully over 10 years in the real estate industry. She loves the outdoors, tramping and camping, but tries to find time for a good book.
A disclosure statement is available on request at no charge by emailing me.
Physical Address:
75 Landing Road, Whakatane 3120