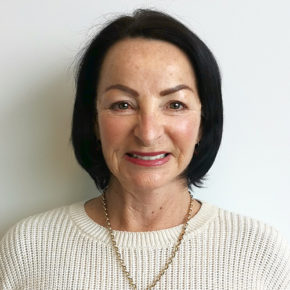 Adrienne Anderson
Client Servicing Consultant
Adrienne is an accredited Mortgage & Insurance Broker.  She has a wide range of knowledge and experience within the banking and finance industry, which spans 25 years. She worked for the CBA Bank in Australia for 10 years, on her return she took a role at ANZ and continued on there for a further 14 years.  While there she was a Business Manager working outside of Kerikeri with her last role being a Wealth Specialist for the Northern Region.
Adrienne is passionate about her role with NZHL and gets pleasure in helping her clients attain financial wealth faster and ensuring they have protection in place, knowing that unforeseen events, injury & illness can create financial hardship.
Adrienne has 2 adult children and 7 grandchildren who live locally.  Outside of work you will find her in Auckland most weekends as her passion is to support her 2 grandsons Tama & Kees who both board in Auckland at Mount Albert Grammar (MAGS) where they complete their schooling and play rugby.  The boys are focused and have long term goals, she is their greatest supporter and follows their journey to became professional athletes, with pride.
A disclosure statement is available on request at no charge by emailing me.
Physical Address:
24 Second Avenue, Avenues, Whangarei 0110
Get in touch with Adrienne