SUFC - NZHL Canterbury Metro Partnership
Selwyn United Football is proud to be associated with our key partner - NZHL Canterbury Metro.
Help yourself & Help your club.
Emm and Terry very much share the same values, and have helped an ever increasing number of our members in achieving their goals.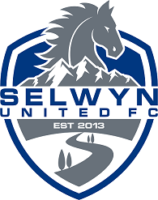 Where SUFC is football focussed, NZHL are the go-to for expert advise on how to reduce the time it takes for paying off a home mortgage.
Most visible through the branding of our first team competing in the Mainland Premier League, it is important for our members to know our association with NZHL has been in place for some time and of great benefit to us as a club and those members that have taken the opportunity to talk to Emm and Terry.
We would encourage all our members to have a no-obligation chat with Emm and Terry, with the added bonus of receiving a refund for some or all of your 2018 SUFC membership subscription should you decide to use their services.
Have look at their website, watch the video clips of some of our members who are already benefiting from NZHL's service.
Gerard de Rooy
President Selwyn United Football Club
Get your Club Subs back with NZHL
Emm and I are very proud to be associated with SUFC.  We feel our two associations are a perfect fit.  Our company seeks to help NZ families with mortgages by showing them how to reduce the number of years our clients have a mortgage for without changing their lifestyles.  We also recognize that families incur costs that sometimes can be hard to meet, or unaccounted for, placing stress on the family finances including costs associated by playing sports whether it be seasonal subscriptions, uniforms, boots or even putting petrol in the car to get to practice during the week and games on the weekend.
Our proposition means that for every SUFC member that joins NZHL Canterbury Metro, we will donate back to the club $500.  This can then be used by the club to cover YOUR subscription, help pay for uniforms or purchase other equipment.  Let us help you and your family to take control of your Mortgage and knock it down significantly faster than your standard bank whilst giving you the satisfaction of knowing you have contributed to the club as well.
It's about giving you Financial Wellbeing for Life all the while ensuring your Club is Sustainable.
Don't hesitate to contact us, each day you wait you are paying greater interest on your current mortgage.
Terry McCartney
Business Owner
Why should you change to NZHL?
We're specialists in what we do – we've specialised in home loans and insurance for over 20 years, so we know a thing or two about home loans and insurance by now
We're locals just like you – all our franchises are locally owned and operated. We know our area, support the community and have great local networks for anything we can't help with
We're driven by your success – most of our clients are recommended by friends, family or colleagues, so when you succeed (and tell others), so do we. Our aim is to help our clients become debt free faster, not chain them to a mortgage the rest of their lives.
Personal service and open communication – You'll receive one on one personal service and open communication from our consultant, not just when you sign up but for the life of your loan
Tailored  just for you – we don't use a one-size fits all approach. We look at your specific circumstances and tailor a solution just for you.
To find out more simply fill out the form below for a free, no obligation chat with Emm or Terry.