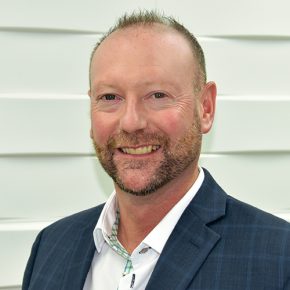 Allan Sexton
Business Owner
Allan discovered in April 2000 that New Zealand Home Loans has a great philosophy, and that they genuinely have a better way to reduce debt and grow wealth. After a year as a client, he joined New Zealand Home Loans as a Consultant and has since built strong relationships with hundreds of his fellow Cantabrians. Having personally helped over 1000 clients achieve their own goals, he still enjoys the interaction and excitement generated when a client finally understands that they can achieve so much more by firing their bank.
Allan says the principles today remain the same as they were in 2000 – to help people achieve their goals through a debt reduction program and a better understanding of how to get ahead. He is keen to meet prospective clients to talk through their individual financial situations, saying calling him might be the best two-minute call they will ever make. Allan loves US muscle cars and owns a left-hand drive Chevrolet Camaro.
He is also keen to meet with prospective new consultants as the Canterbury market has many opportunities to share with customer focused driven individuals.
A disclosure statement is available on request at no charge by emailing me.
Physical Address:
266 Lichfield Street, Christchurch Central City, Christchurch 8011
In our customers' words

"A bad experience with another company left us reluctant to discuss or trust anyone else with a claim of being able to assist us with faster repayment of our mortgage. All credit to a very good friend; we were convinced to have discussions with Allan Sexton at NZHL. I can't…" Read More

"A bad experience with another company left us reluctant to discuss or trust anyone else with a claim of being able to assist us with faster repayment of our mortgage. All credit to a very good friend; we were convinced to have discussions with Allan Sexton at NZHL. I can't say enough about Allan and the team, what a fantastic experience. Most importantly – they actually can help. Only months later, our mortgage term has been literally halved and we have saved thousands. With their continued guidance and support we will exceed any possible outcome that we could have previously only imagined."

Darrell & Vic Canterbury

"My partner and I approached New Zealand Home Loans 10 days before we had to go unconditional on a home we so wanted to buy. We had both banked with a large "Australian" bank all our lives, had numerous previous mortgages and never defaulted on a repayment, however, we did…" Read More

"My partner and I approached New Zealand Home Loans 10 days before we had to go unconditional on a home we so wanted to buy. We had both banked with a large "Australian" bank all our lives, had numerous previous mortgages and never defaulted on a repayment, however, we did not meet their strict "rules" under their new loan criteria. We approached Allan Sexton in Christchurch New Zealand Home Loans upon a recommendation from a friend. Right from the start we felt very reassured. He went to great length to explain how their service worked, and assured us that he'd be able to make it happen, which he did. And our situation was complicated. Split mortgage, and other investment properties. I'm sure our file is one of the fattest in the cabinet. But nothing was a problem with Allan, and since then, nothing ever is. Any contact is welcomed and service professionalism is outstanding. My favourite feature of New Zealand Home Loans service is the ability to keep a constant track of my accounts through their debtnav website. So when I repay some extra on the home loan, I can go to debtnav and see that my repayment time has reduced by X amount of days, weeks, months or years. I find this a great incentive to save. So thanks Allan, for having faith in us and for your most approachable follow up service. This is a company that is a pleasure to deal with."

Graham B Canterbury