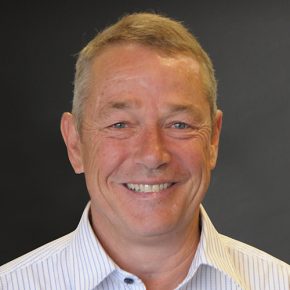 David Taylor
Business Owner
A political science and history graduate from Victoria University, David joined New Zealand Home Loans in 2003. He had been in South Africa for 23 years, meeting wife, Karen, in Johannesburg.
Their son, Matthew, was also born in the republic.
A qualified pilot of single-engined aircraft, David lived in lighthouses with his family as a child and is a book collector, favouring Africana and world history. He has coached football, loves to fish, has been involved in karate for three decades and has served as president of Toastmasters.
A disclosure statement is available on request at no charge by emailing me.
Physical Address:
Dargaville, Northland 0310
In our customers' words

"I had met David Taylor of New Zealand Home Loans 2 and half years ago. At that time I had some deposit to buy a house. When I went to meet David then, he told me that although he could get my loan approved, he recommended that I should save…" Read More

"I had met David Taylor of New Zealand Home Loans 2 and half years ago. At that time I had some deposit to buy a house. When I went to meet David then, he told me that although he could get my loan approved, he recommended that I should save some more money which will help me pay less interest. I listened and went back to him 2 years later. He did an application for me and got the loan approved and today I am writing this email from my first home (although still under mortgage). The reason we like New Zealand Home Loans and especially David Taylor is that they are not trying to make money out of us but they are helping us in owning a house. David guides us through the process, shows us how to save as much interest as possible and helps us repay the mortgage as fast as possible. Very few people in today's world help you to save money and I honestly can say New Zealand Home Loan and David Taylor are truly doing this."

Ameet & Neeru Maharaj Northland

"My husband Kingi and I have known the team at NZHL Whangarei for approximately five years, since we purchased our first home. We initially went to see David in 2011, who guided us through the process. I was amazed at David's obvious basket of knowledge and experience and his pure…" Read More

"My husband Kingi and I have known the team at NZHL Whangarei for approximately five years, since we purchased our first home. We initially went to see David in 2011, who guided us through the process. I was amazed at David's obvious basket of knowledge and experience and his pure passion for his job, to help every day kiwis like myself and my husband get into their own homes. At the tender ages of 23 and 24 years and parents to two young children, we had no idea what buying a house meant, except for that we wanted one. We had no idea that managing your loan with a structure in place like that of NZHL can make all the difference to how you repay the mortgage. David was so helpful, and took all the hard work out of it for us. He explained everything to us in black and white until it made sense. We put all our trust into him and could not have chosen anyone better. Five years on, David still remembers our names and properties. We feel like we are valued and cared about as individuals and a part of the NZHL family. In May 2015 we moved to Tauranga to take on a new opportunity with my husband's work. We sold our first property and hoped to buy down there but the prices were beyond what we could realistically afford so we made the decision to move back to Northland. I approached the team at NZHL, this time David and Ellen both, who were so understanding of the situation. I'm quite sure Ellen made it her personal mission to get us back into our own home. Ellen amazed me with her level of determination. She was honest and helpful the entire duration. I felt as though she genuinely felt our pain when we were declined in the first instance. I honest believe it would have been so much harder had we been dealing with a regular bank. In May 2015, one year on from selling, we finally purchased our second home and are so incredibly thankful and grateful that we are home owners again. In all honesty, David and Ellen are two of the nicest and most genuine people I know. Their willingness to help, passion for the job and the knowledge they have as individuals and together as a team is unreal. I would (and have) recommend them to many of our friend and family and literally have not heard a single negative comment about either of them."

Fleur Northland