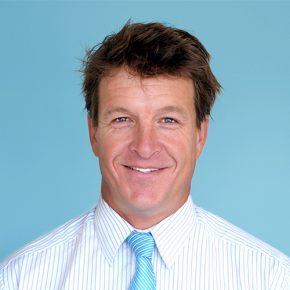 Brent Mitchell
Business Owner
Brent discovered Gisborne while on a surfing holiday and fell in love with a local girl, whom he eventually married. After several years travelling the world they returned home and became Gisborne's first clients of New Zealand Home Loans in 2005. He joined the company in 2006, becoming a business owner in 2008. A property investor himself, Brent loves helping his clients become aware and informed about finance and how to reach their goals. He has a huge amount of experience in the local property market.
Brent and his wife have two sons; the whole family are involved in surf lifesaving with Gisborne's Waikanae Surf Lifesaving Club. Brent has surfed all over the world and these days can often be found surfing or paddling on the waters around Gisborne. Brent is a national waka ama representative, having attended the world championships in 2012. He's won multiple individual & team medals including New Zealand national titles in both sprint & long distance waka ama. His latest passion is stand up paddle boarding, both flat water & surfing.
A disclosure statement is available on request at no charge by emailing me.
Physical Address:
129 Ormond Road, Whataupoko, Gisborne 4010
In our customers' words

"My experience with NZHL was actually really good. Brent Mitchell explained a lot to me about how to pay off my mortgage quicker … He also helped me purchase a section. I recommended NZHL to all my friends just because of the fact that they're more into getting you to…" Read More

"My experience with NZHL was actually really good. Brent Mitchell explained a lot to me about how to pay off my mortgage quicker … He also helped me purchase a section. I recommended NZHL to all my friends just because of the fact that they're more into getting you to pay off your mortgage sooner rather than paying it off the full 30 year stretch. I thought that was awesome. "

Isaac Sheridan Gisborne