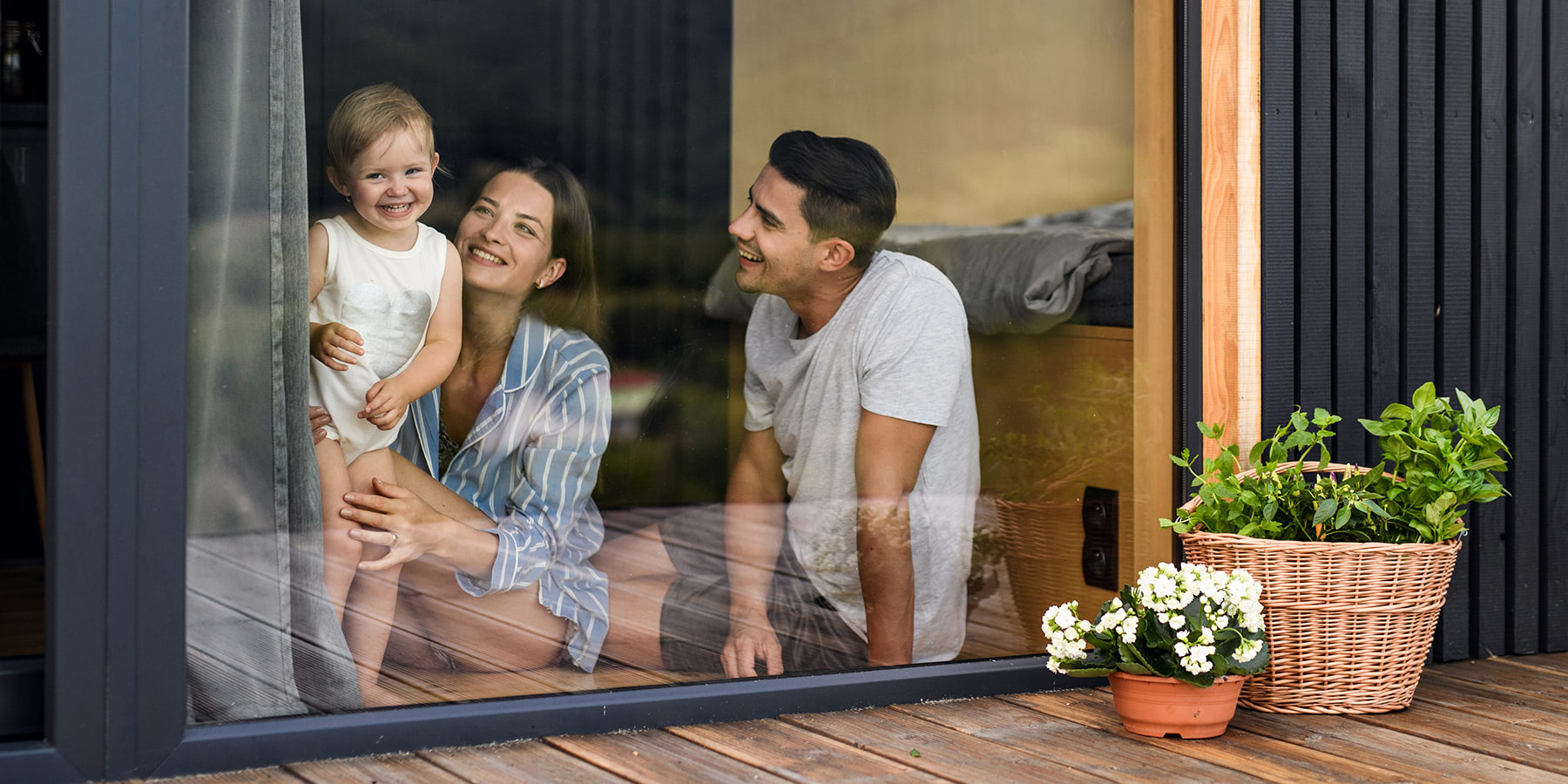 Meet
Jill

, your local adviser

Jill has been a part of the team at New Zealand Home Loans since 2001, initially working at the Wellington office, the first in the New Zealand Home Loans family. She joined the company after 21 years in banking, where she had worked in HR, training and support roles. The move to New Zealand Home Loans saw her become a team leader of the Client Servicing Consultants, fostering skills she takes to her current position as the Business Owner of the Kapiti Coast office.

Jill has lived on the Kapiti Coast since 1998 and was excited by the opportunity to bring New Zealand Home Loans to her community. She enjoys the teaching aspect of relating to clients, taking pleasure from their successes as they reach their goals.

Jill is a member of the Chamber of Commerce and the Venus networking group and loves to travel and experience different cultures.

A disclosure statement is available on request at no charge by emailing me.

Financial Freedom. Faster.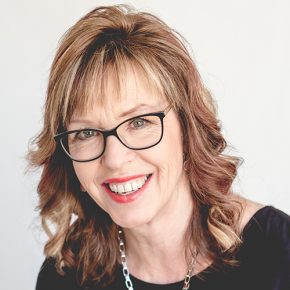 Jill Burns
Business Owner
Contact Me
Compare how much NZHL could save you on your mortgage
Calculate how much you could save in time and interest if you switched your mortgage to NZHL.
In our customers' words

"I met Jill Burns through her sponsorship of Kapiti parkrun – a free 5km event for everyone, including families, who want a bit of exercise down the banks of the Waikanae River. This event wouldn't happen without generous sponsors like Jill. I am getting on and still had a mortgage…" Read More

"I met Jill Burns through her sponsorship of Kapiti parkrun – a free 5km event for everyone, including families, who want a bit of exercise down the banks of the Waikanae River. This event wouldn't happen without generous sponsors like Jill. I am getting on and still had a mortgage that meant I needed to keep working. I decided to have a chat with Jill and see whether she could help make my retirement dream come a little earlier. Jill worked with me to advise all the options available and showed me different scenarios using the magic software and very visual graphing tools to show me what I could do to achieve that. I decided to change my mortgage to Jill and it was the right move. I have regular contact from Jill or Christine and reminders when I need to transfer some credit to another account. Jill makes herself available to fit in with my schedule which is very helpful with working full time. The software provided makes it easy to see where you are at in relation to your goals – I have never had this available before even though previous mortgage holders have been big banks. Recently my family decided we would add to their property to accommodate me when I retire. This needed some temporary funding until I could sell my house. Once again, no problem to Jill and it is all happening meaning I will be able to retire very soon and be busy with the next stage of my life. Thank you Jill and Christine and New Zealand Home Loans for making my retirement dream a reality much sooner than it would have been."

Jude W Wellington

"It's easy to strongly recommend New Zealand Home Loans, and particularly their Kapiti Coast Manager Jill Burns, to anyone looking for home finance. Jill has a charming and very thorough way of explaining all you need to know to cover a mortgage to the client's advantage. Importantly, Jill and New…" Read More

"It's easy to strongly recommend New Zealand Home Loans, and particularly their Kapiti Coast Manager Jill Burns, to anyone looking for home finance. Jill has a charming and very thorough way of explaining all you need to know to cover a mortgage to the client's advantage. Importantly, Jill and New Zealand Home Loans also unobtrusively followed up from my initial enquiries to ensure all steps were covered. My own mortgage was efficiently organised, and cleared quickly, saving me a lot of interest. She also managed the first housing finance for younger members of my family, encouraging them to take mortgage and life insurance cover – a step that proved to be financially imperative when the husband later died prematurely. Jill and New Zealand Home Loans really are very professional."

Rodney K Wellington

"We have been with NZHL for over 12 years and would highly recommend this form of mortgage management. Once we understood how NZ Home Loans worked we made it work for us and paid off a majority of our debt within 2 years – 24 years faster than with our…" Read More

"We have been with NZHL for over 12 years and would highly recommend this form of mortgage management. Once we understood how NZ Home Loans worked we made it work for us and paid off a majority of our debt within 2 years – 24 years faster than with our previous bank! We have continued to stay with NZHL as we are able to work with our advisor Jill Burns and use our mortgage to continue to make improvements to our home. We never want to go back to another bank!"

Sara B Wellington

"In 2003 when purchasing a new house, I was tired of having a mortgage with the bank. I decided to look around and explore other options, and discovered New Zealand Home Loans. I obtained my new mortgage with them and have not looked back. When my partner and myself decided…" Read More

"In 2003 when purchasing a new house, I was tired of having a mortgage with the bank. I decided to look around and explore other options, and discovered New Zealand Home Loans. I obtained my new mortgage with them and have not looked back. When my partner and myself decided to buy a house together New Zealand Home Loans was the only option for us. What we like about New Zealand Home Loans, is the ability to pay off our mortgage faster, and the Debtnav system where we can monitor our payment progress really keeps us focussed towards our goal of becoming mortgage free. We enjoy receiving the personal service and advice from Jill and Christine. We find the yearly meetings are very beneficial and keep us on track. Last year we had to pay for an operation for one of our kids urgently, this was not a planned event. We rang our New Zealand Home Loans Reps Jill and Christine, the following evening it was all organised, and we had the money, how painless, something we really appreciated in a stressful time. By following the New Zealand Home Loans system we had reduced our debt very quickly and were able to easily top up our loan. I always talk to our friends about New Zealand Home Loans because we believe that the people we care about should have the opportunity to pay off their mortgages as fast as we are and then kick back and enjoy life."

Caroline B & Chris D Wellington

"My wife and I have always had exceptional service from the friendly people at New Zealand Home Loans Kapiti. We receive financial updates, articles of interest pertaining to property, the economy and just general information that we can choose to read if we feel like it. But the point is…" Read More

"My wife and I have always had exceptional service from the friendly people at New Zealand Home Loans Kapiti. We receive financial updates, articles of interest pertaining to property, the economy and just general information that we can choose to read if we feel like it. But the point is that they make every effort to ensure you know you are a valued client and are as informed as they are. Interest rates are always of concern to us all and if there is even a whisper of a change, they are very quick to let you know so that you have time to make informed decisions. Often we have hair brain thoughts, like buying something here, building, travelling, all the things we all do all the time. The "what if" moment. The one that really sounds like a good idea. Well Jill has listened to many of these from us and every time we have received great advice (whether we like that advice or not). If we don't get in touch with Jill about something, she calls us to find out what's up. Over the years we have dealt with many banks, bank managers, customer relationship managers etc. but never found a bank that seemed to care about us. We went to New Zealand Home Loans many years ago and dealt with Jill when she was in the Hutt. We insisted she keeps us as clients when she started the Kapiti branch. If you want to feel special, we would definitely recommend New Zealand Home Loans and Jill and Christine in the Kapiti Branch."

David & Adrianne B Wellington

"We first became clients of NZ Home Loans back in 2009 when we purchased our first home. We have had exceptional service ever since! We love the one on one experiences we have had with NZ Home Loans over the years, everything from looking at the best deal with our…" Read More

"We first became clients of NZ Home Loans back in 2009 when we purchased our first home. We have had exceptional service ever since! We love the one on one experiences we have had with NZ Home Loans over the years, everything from looking at the best deal with our home loans, to our insurance needs being assessed annually, which we would never have got with a traditional lender. They have always made us feel that our interests were most important, opposed to the lenders. The best thing was listening to them, back in 2009 when we got our home loan, to put some form of health insurance in place. We didn't have a lot of spare money but they said even if we could have some cover in place it is better than none. We took their advice and that was the best thing we could have EVER done! My husband had a heart attack at 39 and I have been diagnosed with cancer at 38 so we have not had to worry about the financial stress that comes in these situations had we not had the cover! Thank you Jill and Christine, you are a credit to NZ Home loans and good old fashioned service!"

M & D McBride Wellington

"I have known Jill and Christine of New Zealand Home Loans for the last three years. I have found them to be a regular Batman and Robin, super heroes of the modern home loan industry. Always ready at the drop of a hat to tend to all my needs in…" Read More

"I have known Jill and Christine of New Zealand Home Loans for the last three years. I have found them to be a regular Batman and Robin, super heroes of the modern home loan industry. Always ready at the drop of a hat to tend to all my needs in a loan structure, or refinance or even a top up or Insurance cover. The duo always have the latest news on interest rates and market trends, it's not uncommon to get a courtesy call to advise me of latest interest deals. With the upmost professionalism and privacy Jill and Co, I trust the team without any reservation to help direct me to the best deals on the market and the professional service that is second to none. I think one of the best things is that I personally know how stressful buying property can be and we all like to get advice from friends and family, well that's fine. Dealing with Jill and team at New Zealand Home Loans Kapiti, they so know their stuff from A-Z and it's all practically free and totally stress free. It's always nice to know you can ring up or just drop Jill a TXT to give her updates on what you need to, and you know it's not costing you any extra, unlike other professionals that you know you're going to get a big fat bill. Friendly and polite with a cup of tea and if you're really lucky a bikkie."

Matthew N Wellington

"In the last seven years we have had three mortgages with New Zealand Home Loans. We have found Jill and Christine to be very professional, thorough and gave us the personal touch in the most important financial decisions in our lives. Their guidance, recommendations and knowledge have been invaluable to…" Read More

"In the last seven years we have had three mortgages with New Zealand Home Loans. We have found Jill and Christine to be very professional, thorough and gave us the personal touch in the most important financial decisions in our lives. Their guidance, recommendations and knowledge have been invaluable to us and have given us reassurance and stability with our finances and insurances. We would not hesitate in recommending Jill and Christine at New Zealand Home Loans and look forward to their ongoing advice and support."

Michaela & John Wellington

"We would like to thank Jill Burns for the excellent service she provides. Because we wouldn't have achieved as much as we did without her advice, support and proactive attitude. She advocates the values and principles of New Zealand Home Loans, but she does more than that. She's gone the…" Read More

"We would like to thank Jill Burns for the excellent service she provides. Because we wouldn't have achieved as much as we did without her advice, support and proactive attitude. She advocates the values and principles of New Zealand Home Loans, but she does more than that. She's gone the extra mile whenever needed so we could reach our dreams. She's been helping us to stay on track so we can repay our mortgage decades faster than with our old bank and it is only thanks to her knowledge and availability that we could buy 2 investments properties since she's working with us. We can not speak highly enough of her friendly, caring, humble, knowledgeable, customer focused and always up to date service."

Ada & Pablo Wellington

"We have been New Zealand Home Loans customers since August 2012. The account set up, the planner tool, and debt tracking facility means that we have been able to fast track our debt reduction and have lending flexibility we haven't had in the past. Jill and her team have been…" Read More

"We have been New Zealand Home Loans customers since August 2012. The account set up, the planner tool, and debt tracking facility means that we have been able to fast track our debt reduction and have lending flexibility we haven't had in the past. Jill and her team have been very helpful and efficient in processing requests and answering any queries that we might have had. Would recommend their services."

Robert & Virginia Wellington

"Thank you, Jill, Just want to say we believe in NZHL and are happy to recommend you Jill when the topic of mortgages is discussed. Thank you for your professional acumen and service."

"Thank you, Jill, Just want to say we believe in NZHL and are happy to recommend you Jill when the topic of mortgages is discussed. Thank you for your professional acumen and service. "

Carey and Kathie Wellington

"Jill and the team at NZHL have been amazing over the years we have been with them. It was never any trouble at all to call or email with an inquiry that was answered swiftly and efficiently. We would recommend and have recommended NZHL to many of our friends and…" Read More

"Jill and the team at NZHL have been amazing over the years we have been with them. It was never any trouble at all to call or email with an inquiry that was answered swiftly and efficiently. We would recommend and have recommended NZHL to many of our friends and acquaintances and will continue to do so. "

Rana and Barry Wellington

"My husband and I approached Jill, in September 2021, as we were concerned about not being able to get ahead with our home loan. Our bank, at the time, just didn't seem to want to give us ideas in how we can get our home loan paid off faster. Jill…" Read More

"My husband and I approached Jill, in September 2021, as we were concerned about not being able to get ahead with our home loan. Our bank, at the time, just didn't seem to want to give us ideas in how we can get our home loan paid off faster. Jill made time to explain how NZHL works and how it would benefit us, and most importantly, get our home loan paid off faster. Jill never put any pressure on us to change to NZHL, yet was prepared to answer all questions that we had. Due to Jill's incredible customer service, as well as the benefits of changing to NZHL, we made the decision to move our banking over. A decision that we have not regretted, and our home loan is going to be paid of years earlier saving us thousands of dollars. We would have no hesitation in recommending Jill, to anyone that is interested in getting a home or refinancing their home loan. "

Shona & Craig Wellington