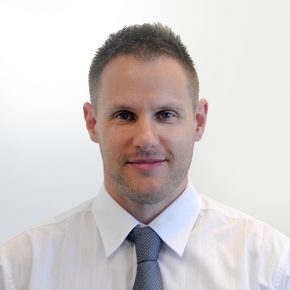 Clinton Henderson
Business Owner
Clinton is an active and experienced property investor which has given him huge insight and understanding into the property and financial industries. He has a clear focus on helping his clients reduce their debt.
Prior to joining NZHL he spent 8 years in the Defence Force and also was also a Professional DJ, something that is now a keen hobby.
A disclosure statement is available on request at no charge by emailing me.
Physical Address:
256 Lambton Quay, Wellington 6011
In our customers' words

"Clinton and NZHL have ripped 22 years off our mortgage, consolidated all our debt, and painlessly helped us change our lives for the better. Thanks Clinton Mike and NZHL Debtnav ROCKS!"

"Clinton and NZHL have ripped 22 years off our mortgage, consolidated all our debt, and painlessly helped us change our lives for the better. Thanks Clinton Mike and NZHL Debtnav ROCKS!"

Brent Wellington

"Myself and my wife were told about NZHL through a good biking friend. He put us onto Clinton and said, "just have a chat, no obligations with him". So we did just that. He took us through the whole NZHL process and laid it out all clearly for us to…" Read More

"Myself and my wife were told about NZHL through a good biking friend. He put us onto Clinton and said, "just have a chat, no obligations with him". So we did just that. He took us through the whole NZHL process and laid it out all clearly for us to understand. We repeated fired questions at him for which he always had an answer. So we decided to sign up with NZHL. Best thing we ever did. Clinton did all of the nuts and bolts for us, arranging lawyers, insurances etc in a very timely, friendly and efficient manner. Can thoroughly recommend him to anyone wanting to sort their finances out. Thanks Clinton !!!!!"

Chris & Bridget Wellington

"As a first home buyer, I didn't know anything in regards to how to deal with the banks and lawyers and how to get a mortgage. Clinton and NZHL have helped me to make this process easy and as stress free as it could possibly be. Still looking for the…" Read More

"As a first home buyer, I didn't know anything in regards to how to deal with the banks and lawyers and how to get a mortgage. Clinton and NZHL have helped me to make this process easy and as stress free as it could possibly be. Still looking for the perfect house but I know that with a phone call Clinton will be there to give me the best advice possible. Thanks NZHL."

Sara Wellington

"From the time I met Clinton Henderson I had a good feeling from our brief conversation that New Zealand homeloans was a step in the right direction. Making things very clear and easy to understand for my wife and I left me wishing that I had been told about this…" Read More

"From the time I met Clinton Henderson I had a good feeling from our brief conversation that New Zealand homeloans was a step in the right direction. Making things very clear and easy to understand for my wife and I left me wishing that I had been told about this system earlier. Clinton was there every step of the way offering support and I would have to say going out of his way to make our dream of a great house that ticked all the boxes in a crazy out of control market, with lower monthly payments and cutting the length of our mortgage down to nearly a third of what it was while at the same time giving fantastic advice during the buying process with ruthless realestate agents. I would recommend Clinton and the team at New Zealand homeloans to anyone looking to purchase a home now or in the future."

Marshall & Dayna Wellington
Get in touch with Clinton