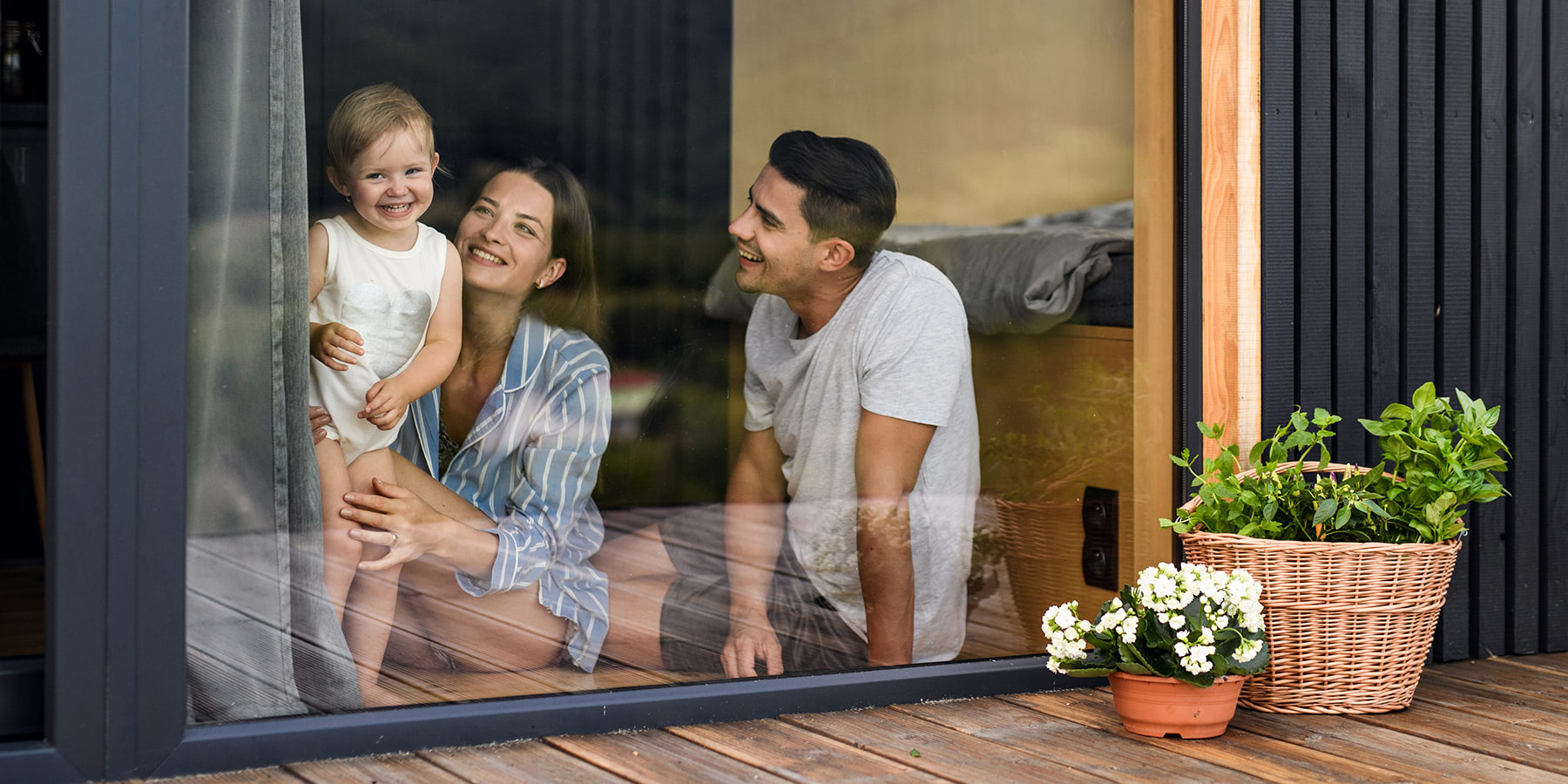 Meet
Yuko

, your local adviser

Yuko's background is in the tourism industry. She started working with agents in Japan, then came to New Zealand and built a business to seven staff, providing consultancy work and staff management over a career spanning 20 years. After she moved to New Zealand, she became a client of New Zealand Home Loans.

Yuko and her Kiwi husband John were so taken with the New Zealand Home Loans' approach to debt management that she joined as a Consultant and then Business Owner. Outside work, Yuko lives in Remuera and has such diverse hobbies as home brewing beer and doing craft work with beads.

A disclosure statement is available on request at no charge by emailing me.

Financial Freedom. Faster.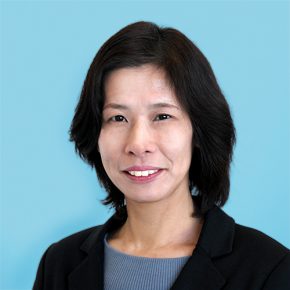 Yuko Dempster
Business Owner
Contact Me
Compare how much NZHL could save you on your mortgage
Calculate how much you could save in time and interest if you switched your mortgage to NZHL.
In our customers' words

"We are really happy to have re-financed to NZHL thanks to Yuko. We will be debt free in 10 years with NZHL when the same loan would take 30 years with the previous bank! We used to repay our loan at $700 per week with the bank, but now it…" Read More

"We are really happy to have re-financed to NZHL thanks to Yuko. We will be debt free in 10 years with NZHL when the same loan would take 30 years with the previous bank! We used to repay our loan at $700 per week with the bank, but now it is only $400 per week with NZHL. This difference is huge. We really feel different! Now we have clear vision to the future and no stress to our loan."

M & S Weir Auckland

"Dear Yuko, After so many years of dealing with different banks we were introduced to NZ Home Loans by a friend of my husband also recommending you to deal with. We have found all the solutions to our problems. As committed parents and mortgage payees, we found your service the…" Read More

"Dear Yuko, After so many years of dealing with different banks we were introduced to NZ Home Loans by a friend of my husband also recommending you to deal with. We have found all the solutions to our problems. As committed parents and mortgage payees, we found your service the most reliable and honest but most of all your dedication to ensure your clients are taken care of is even immense. After a few months dealing with you we have saved a large sum of money that we have never even thought in million years that we would be capable of doing. Thank you for showing what is like to work hard and rewarding ourselves with the best – you are truly a blessing. Your honesty and dedication is guiding us to pay off our mortgage on time. I will not hesitate to recommend your great service to anyone who needs help and be mortgage free in a few years' time, not a life time."

Pele & Loimata Lei Sam Auckland

"We purchased our home 2 years ago through one of the major banks. We were anxious as we didn't receive good service. Yuko was recommended to us through a good friend. We found Yuko to be very informative, she explained things well. She showed us how we can repay our…" Read More

"We purchased our home 2 years ago through one of the major banks. We were anxious as we didn't receive good service. Yuko was recommended to us through a good friend. We found Yuko to be very informative, she explained things well. She showed us how we can repay our home loan in less than half the term compared to our bank at the time. We trusted her and started NZHL. It is 2 years since we started, we are grateful to Yuko that we are reducing our mortgage on plan and what she said was true. I have confidence to recommend Yuko, who is honest and her advice is professional!"

Tatsuru & Karino Auckland

"We have been able to save a lot of interest and we feel more relaxed about our future since we have started with NZHL. NZHL has helped us to plan our future, we were able to buy our second property, achieve our milestone within a short period of time –…" Read More

"We have been able to save a lot of interest and we feel more relaxed about our future since we have started with NZHL. NZHL has helped us to plan our future, we were able to buy our second property, achieve our milestone within a short period of time – only 3 months. We have purchased our third property last year(2016) too!! Yuko is very knowledgeable, her response was fast, and she is very dependable. We are very grateful to Yuko who has changed our life greatly."

Ihoa & Tomoko Kahui-Ariki Auckland

"We came across NZ Home Loans when looking at various mortgage providers available online to buy our first home. The stories on the website looked too good to be true but we had nothing to lose and decided to contact them. Our consultant Yuko Dempster is amazing! She was honest,…" Read More

"We came across NZ Home Loans when looking at various mortgage providers available online to buy our first home. The stories on the website looked too good to be true but we had nothing to lose and decided to contact them. Our consultant Yuko Dempster is amazing! She was honest, open and friendly and made things simple and clear for us. Its been over 2 years now and Yuko regularly contacts us and tracks how we are going. We are always eager to hear her expert advice on how to save and pay off our mortgage faster – something you'd never get from your standard bank! The advice Yuko gives us from NZ Home Loans is life-changing, and an investment in a debt-free future faster Thank you for all your hard work Yuko, we really appreciate it!"

Natasha & Mesake Auckland

"I was in a situation that I was sick of renting. I was desperately keen to buy my first home. So many option around on how I could buy a property suitable for my needs. Until one day I found interesting story about New Zealand Home Loan. I watched every…" Read More

"I was in a situation that I was sick of renting. I was desperately keen to buy my first home. So many option around on how I could buy a property suitable for my needs. Until one day I found interesting story about New Zealand Home Loan. I watched every single YouTube video and also read the articles, the story about people who got really good advice from New Zealand Home Loan to buy their first home. What made me so interested to contact NZHL, it's because I could make a faster re-payment of the home loan with NZHL. Until one day, it was late autumn in 2015, I made a contact to one of the office of New Zealand Home Loan through an email. Then, it's nothing happened. I was waiting for almost 2 weeks, then I made a second attempt to contact NZHL through an email asking to arrange appointment to meet with one of a NZHL financial advisor. Within 3 days after my second attempt to contact NZHL, I received an email suggesting that I should make an inquiry directly to Yuko Dempster. I followed up immediately by sending her an email for appointment. Yuko responded very quickly and at the end I was in her office one day in a winter 2015. Yuko went through with detail explanation how the loan from NZHL works. Then, in the next couple days, I provided my financial details. Yuko provided really good explanation and strategy on how I could get my financial performance in a good shape. I was really not in a position to buy a property in 2015, due to my financial and personal situation. I worked really hard to gain more saving to my first home, since my last meeting with Yuko. So, when my financial situation improved, I made a call to Yuko sometimes in February 2018. I was really persistent to make my dream come true. I followed all the guidance, advice given by Yuko. I worked really hard to provide my financial detail. Yuko has also introduced me to her contact, a very good real estate agent who provide me also assistance and help to find a place for my first home. I realized that all the people involved during the process of buying my first property were really trustworthy. With all of help, guidance and support from Yuko and NZHL, I was able to close a settlement for my first home in about 4 weeks. I couldn't believe my dream become reality when I moved to my first home in an Easter weekend in 2018. It was a great relieve and I thank you for all support I received from Yuko to guide me through the process of buying my first home. I've learned so many legal documents, loan application process and other things. With all my respect, Yuko provided me all advice through a good communication; introduce me to the trustworthy people; and give me all support to make my dream come true. Thank you Yuko and NZHL."

Judhi H Auckland

"I was glad I made a decision to choose NZ Home Loans after meeting with Consultant, Yuko Dempster last year. When I purchased my current house about one year ago, I had already had an approval from another bank and intended to use that bank for a home loan. However,…" Read More

"I was glad I made a decision to choose NZ Home Loans after meeting with Consultant, Yuko Dempster last year. When I purchased my current house about one year ago, I had already had an approval from another bank and intended to use that bank for a home loan. However, I changed my mind because I met Yuko. Yuko is a dedicated, knowledgeable, hardworking and capable person. Furthermore, I found her very trustworthy and she gave me peace of mind by giving me appropriate advice whenever I needed it. Getting help from NZ Home Loans is a big advantage for me because it will help me pay off my mortgage faster than I would be with another bank. I am very happy that Yuko is my consultant and I always appreciate her help."

Tomoko Auckland

"I was in a situation that I was sick of renting. I was desperately keen to buy my first home. So many option around on how I could buy a property suitable for my needs. Until one day I found interesting story about New Zealand Home Loan. I watched every…" Read More

"I was in a situation that I was sick of renting. I was desperately keen to buy my first home. So many option around on how I could buy a property suitable for my needs. Until one day I found interesting story about New Zealand Home Loan. I watched every single YouTube video and also read the articles, the story about people who got really good advice from New Zealand Home Loan to buy their first home. What made me so interested to contact NZHL, it's because I could make a faster re-payment of the home loan with NZHL. Until one day, it was late autumn in 2015, I made a contact to one of the office of New Zealand Home Loan through an email. Then, it's nothing happened. I was waiting for almost 2 weeks, then I made a second attempt to contact NZHL through an email asking to arrange appointment to meet with one of a NZHL financial advisor. Within 3 days after my second attempt to contact NZHL, I received an email suggesting that I should make an inquiry directly to Yuko Dempster. I followed up immediately by sending her an email for appointment. Yuko responded very quickly and at the end I was in her office one day in a winter 2015. Yuko went through with detail explanation how the loan from NZHL works. Then, in the next couple days, I provided my financial details. Yuko provided really good explanation and strategy on how I could get my financial performance in a good shape. I was really not in a position to buy a property in 2015, due to my financial and personal situation. I worked really hard to gain more saving to my first home, since my last meeting with Yuko. So, when my financial situation improved, I made a call to Yuko sometimes in February 2018. I was really persistent to make my dream come true. I followed all the guidance, advice given by Yuko. I worked really hard to provide my financial detail. Yuko has also introduced me to her contact, a very good real estate agent who provide me also assistance and help to find a place for my first home. I realized that all the people involved during the process of buying my first property were really trustworthy. With all of help, guidance and support from Yuko and NZHL, I was able to close a settlement for my first home in about 4 weeks. I couldn't believe my dream become reality when I moved to my first home in an Easter weekend in 2018. It was a great relieve and I thank you for all support I received from Yuko to guide me through the process of buying my first home. I've learned so many legal documents, loan application process and other things. With all my respect, Yuko provided me all advice through a good communication; introduce me to the trustworthy people; and give me all support to make my dream come true. Thank you Yuko and NZHL"

Judhi H Auckland

"It is our pleasure to recommend New Zealand Home Loans and especially Yuko as a consultant. We were initially pretty worried to refinance our mortgage with anyone, because our previous lender did not explain things well and abandoned us after settlement while we did not have much knowledge about mortgages.…" Read More

"It is our pleasure to recommend New Zealand Home Loans and especially Yuko as a consultant. We were initially pretty worried to refinance our mortgage with anyone, because our previous lender did not explain things well and abandoned us after settlement while we did not have much knowledge about mortgages. But we were lucky enough to find Yuko to get assistance with our refinance. She helped us so much and eased all of our uncertainty from our ignorance with explaining and answering our questions patiently until we fully understood. Her personal assistance was exceptional! Although it would be a long way to be debt free, we now know we have someone in our back who we can trust."

Kevin & Mariko Aiavao Auckland