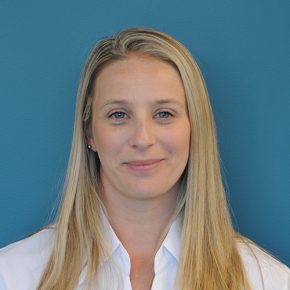 Kim Robinson
Administrator
Kim has been working in the banking and finance industry for 14 years in New Zealand and the UK. Her roles have included customer service, lending administration, team leadership and training.
She has joined the New Zealand Home Loans North Harbour Team in September 2015 working as an administrator for the branch.
Kim has two young sons to keep her busy whilst she is at home and enjoys spending time with friends and family, paddle boarding during the summer, travelling and eating great food.
A disclosure statement is available on request at no charge by emailing me.
Physical Address:
Unit a/4 Antares Place, Rosedale, Auckland 0632
In our customers' words

"I have the most awesome consultant Joanne McRae from North Harbour New Zealand Home Loans. I couldn't ask for a more motivating and encouraging consultant, she makes me feel like part of the New Zealand Home Loans family. Thank you Jo. I look at my friends that have bank mortgages…" Read More

"I have the most awesome consultant Joanne McRae from North Harbour New Zealand Home Loans. I couldn't ask for a more motivating and encouraging consultant, she makes me feel like part of the New Zealand Home Loans family. Thank you Jo. I look at my friends that have bank mortgages and just think you idiots, Jo has managed to support me in purchasing a property by myself on the North Shore of Auckland. I don't feel constrained by my loan, I love the fact that it says my home loan free date will be in 13 years, I feel safe in the knowledge that while I am currently deployed overseas, my home loan sits at the back of my mind. Thank You Jo and the Albany North Shore team."

K Watt Auckland