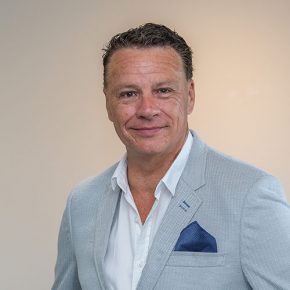 Glen Mattingley
Business Owner
Glen has been in the financial services industry since 2003 so his ability to help his clients manage their finances more efficiently and to take charge of their financial future is his primary goal. The focus on repaying debt as quickly as possible and his client's attaining financial independence is his motivator!
Setting up the first Kapiti Coast office over 15 years ago with his wife Debbie, who was a consultant for the Wellington City office, Glen has also set up a satellite office in Palmerston North, sold part of his business to another Business Owner, trained two interns, in which two have gone on to have their own NZHL franchises, and is currently training a third.
Glen has also won top Business Owner (sales) in 2004/2005 and 2006/2007 and also won Top Office of the Year five years in a row from 2012 to 2016.
Glen is married, has three adult sons all living in NZ and is active in his local church, BNI and often found out riding on his road bike.
A disclosure statement is available on request at no charge by emailing me.
Physical Address:
340 Rosetta Road, Raumati Beach, Paraparaumu 5032
In our customers' words

"Dear Glen Mattingley This letter is well over due and for that we apologise sincerely. Sending you this letter of appreciation is the least we can do after the amazingly honest and extremely professional service you (Glen) and your team at New Zealand Home Loans provided us. Your guidance and…" Read More

"Dear Glen Mattingley This letter is well over due and for that we apologise sincerely. Sending you this letter of appreciation is the least we can do after the amazingly honest and extremely professional service you (Glen) and your team at New Zealand Home Loans provided us. Your guidance and future direction was very much appreciated, and the relationship we have formed is commendable. You are a true ambassador for New Zealand Home Loans and an asset to your company and future clients. To meet a gentleman such as yourself, honest, friendly, thorough and extremely detailed in all correspondence, is a rarity to behold in any person. We are extremely grateful for everything you showed and did for us. We look forward to future endeavours with you and wish you all the best in the future Glen. Thank you for securing our mortgage."

D Thomas & C Stammers Wellington

"I have no reservations at all in recommending Glen Mattingley. Glen has been a tremendous help to me over the years, and his expertise has been invaluable. He has excellent knowledge of his subject area, and is always willing to answer questions and go the extra mile to help a…" Read More

"I have no reservations at all in recommending Glen Mattingley. Glen has been a tremendous help to me over the years, and his expertise has been invaluable. He has excellent knowledge of his subject area, and is always willing to answer questions and go the extra mile to help a client. Glen is always professional, yet also kind, patient and genuinely wants to see his clients achieve their financial goals."

Kara W Wellington

"Glen is a very friendly professional Mortgage Manager who has helped us achieve goals many would have said were impossible and out of reach. He thinks laterally and is always on hand for great advice and assistance. We have developed a great working relationship with Glen and highly recommend his…" Read More

"Glen is a very friendly professional Mortgage Manager who has helped us achieve goals many would have said were impossible and out of reach. He thinks laterally and is always on hand for great advice and assistance. We have developed a great working relationship with Glen and highly recommend his services to anyone seeking a Mortgage or other financial advice or assistance."

Liz C Wellington

"Glen is passionate about empowering his clients to reduce debt, create wealth and achieve their dreams. He does this with enthusiasm, commitment and integrity. The process of securing a home loan with Glen's guidance has been seamless."

"Glen is passionate about empowering his clients to reduce debt, create wealth and achieve their dreams. He does this with enthusiasm, commitment and integrity. The process of securing a home loan with Glen's guidance has been seamless."

S Forman Wellington

"Thank you so much for all your input and advice when changing over to NZHL recently, we are both very happy to have a shift in the way we manage our finances, so much so that recently a work bonus came through and for the first time in 8 years…" Read More

"Thank you so much for all your input and advice when changing over to NZHL recently, we are both very happy to have a shift in the way we manage our finances, so much so that recently a work bonus came through and for the first time in 8 years we have no debt (other than mortgage) so my husband and our daughter have booked tickets to the UK to visit family for the first time in 12 years. Thank you very much for helping dreams come true."

Jacqui Wellington

"Glen and his team are brilliant. Service is incredible and he has helped me to make huge savings on my mortgage."

"Glen and his team are brilliant. Service is incredible and he has helped me to make huge savings on my mortgage."

Paul Spittal Wellington

"We cannot rave about Glen and the team enough! Saving us years on our mortgage and just a phone call away for advice etc…. you can't go wrong with NZ Home Loans"

"We cannot rave about Glen and the team enough! Saving us years on our mortgage and just a phone call away for advice etc…. you can't go wrong with NZ Home Loans"

Sharon Pire Wellington

"Thanks heaps for everything you've done for us over the years with our mortgages – you are incredible at what you do and I will miss having you there for us. At least we still have insurance policies with you!"

"Thanks heaps for everything you've done for us over the years with our mortgages – you are incredible at what you do and I will miss having you there for us. At least we still have insurance policies with you!"

P & S Kapiti Coast Wellington

"Hey Glen , thank you for going above and beyond for me!!"

"Hey Glen , thank you for going above and beyond for me!!"

Sebastian Otago

"Our banking experience changed completely when we moved to NZHL a few years ago and started working with banking consultant Lynne and now working with Glen. The way we interact with the bank and what a bank meant for us really changed; instead of us going to the bank, the…" Read More

"Our banking experience changed completely when we moved to NZHL a few years ago and started working with banking consultant Lynne and now working with Glen. The way we interact with the bank and what a bank meant for us really changed; instead of us going to the bank, the bank came to us at the time it worked for us. They were supportive of all of our plans and always provided us with the required advice. When we were looking for our second property on top of supporting us with banking advice and services Lynne actually helped us find the new beautiful property we live in through her personal contacts. We have always found Linda and Jo always helpful in Glen's absence and the team at times has gone above and beyond to support us with tough deadlines and requirements. It is a great pleasure to work with the whole NZHL team."

Kethakie & Kaushalya Wellington