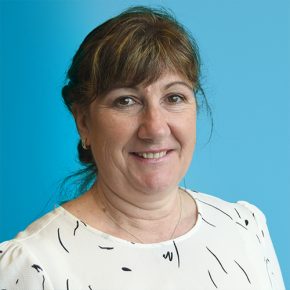 Elise Dobson
Client Servicing Consultant
Elise has built her career within financial services since 1984 with over 15yrs experience in building Client Relationships with existing clients.   She brings this experience and passion for her clients from her previous banking roles to NZHL as she can see that they are more than just a provider of a mortgage and insurance.  They actively work with the persons / families to build a financial plan and look forward to seeing them achieve their goals.
For Elise making a difference in people lives, helping people understanding how to get the most from their money to achieve their financial goals and dreams, fulfills part of her dream.
Elise moved to Pukekohe from West Auckland in 1988 and made Pukekohe her home.  Elise is a mother of 3, grandma of 2, spending time with family is most important thing for Elise (her biggest love in life) .
She is a big Rugby Fan and  her favourite team are  the Chief's.   Elise enjoys her Kayak when she gets a chance, gardening  and doing the odd renovation.
Playing on the Beach and going to the Zoo are some of her favourite things to do.
If you would like someone to assist you, in making your financial goals and dreams a reality. She's here to help.
A disclosure statement is available on request at no charge by emailing me.
Physical Address:
83 Manukau Road, Pukekohe 2120