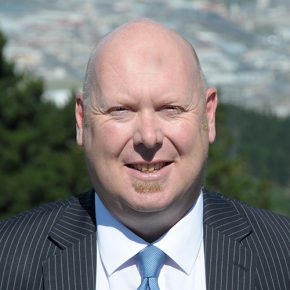 Darryl Stringer
Business Owner
Darryl has 27 years of finance industry experience behind him, beginning at the age of 17. He joined New Zealand Home Loans in 2004 at the encouragement of his father, Bruce, who had been a New Business Consultant with the firm. He owned the Dunedin Central office then formed the Southern office in 2009.
A born and bred Dunedin citizen, Darryl has strong ties to sport in the province, representing Otago in hockey and serving as a board member with Otago Hockey. He is also a golfer and cricket fan and finds that his wide network of sporting contacts allows him to help many families become involved with the New Zealand Home Loans process.
Darryl's commitment to debt reduction has a dual focus; to help each family with their own individual circumstances and to boost the domestic economy by moving Kiwis away from banks which are owned offshore.
A disclosure statement is available on request at no charge by emailing me
Physical Address:
426 Moray Place, Dunedin 9016