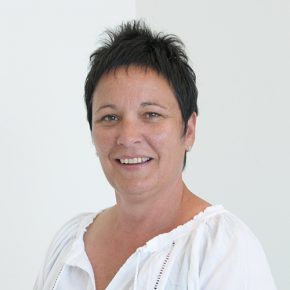 Viv Blackler
Business Owner
Viv got her start in the financial sector as a receptionist with the Credit Union in Hamilton, working her way through to join the lending team. She followed a similar path when she joined New Zealand Homes Loans in 2002, initially working as Bill Heslop's Personal Assistant before taking over a Branch Manager's role.
Viv left New Zealand Homes Loans in 2008 but found she missed the client contact and the company's positive approach to debt reduction. When the opportunity arose to purchase the Waikato office in Morrinsville, Viv and husband Mike seized the moment. She works out of her home in the town, but likes meeting clients at their address or can see them in the head office building in Hamilton.
A Morrinsville resident for much of her life, she has never moved far from the area, spending most of her working life in Waikato. A keen angler, Viv's motto is "Reel Chicks Fish''!
A disclosure statement is available on request at no charge by emailing me.
Physical Address:
490 Kuranui Road, Morrinsville, Waikato 3372