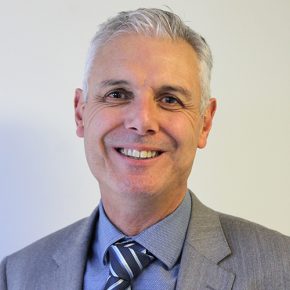 Richard Hopkins
Business Owner
Richard followed Sue's lead and joined NZHL as a New Business Consultant in 2009. The couple had already been clients since 2007 and wanted to share the benefits the NZHL program provides. The business has now matured and having over 600 clients on the books is so rewarding, the dialogue that is now being had with them at review time is adding real value and great feedback is being received. The office location changed mid- 2016 to a much brighter and spacious location and this has led the team to be more productive being on one level in Leslie Hills Drive.
Like Sue, Richard loves to run and attends the gym regularly. He has lived in Christchurch all his life, attended St Andrews College and lives in Northwood.
A disclosure statement is available on request at no charge by emailing me.
Physical Address:
West Coast Greymouth, West Coast 7802
In our customers' words

"Hi Richard, David and I would just like to thank you once more for all the effort that you are putting into organising our New Zealand Home Loan.Ours has been a little 'different', and we do appreciate the extra mile that you have always willingly gone. Your professionalism and ability…" Read More

"Hi Richard, David and I would just like to thank you once more for all the effort that you are putting into organising our New Zealand Home Loan.Ours has been a little 'different', and we do appreciate the extra mile that you have always willingly gone. Your professionalism and ability to connect with and support you clients at all stages of this sometimes nerve wrecking process is greatly valued – thank you."

David & Dinky F Canterbury

"In 2010 I was in a position to consider purchasing an investment property and although residing in Australia decided to purchase in my home town of Christchurch, New Zealand (yes, this was before the earthquake). The issue I faced was how to do this from Melbourne? Who would I use…" Read More

"In 2010 I was in a position to consider purchasing an investment property and although residing in Australia decided to purchase in my home town of Christchurch, New Zealand (yes, this was before the earthquake). The issue I faced was how to do this from Melbourne? Who would I use and trust as an agent to research and recommend a good investment? Through previous associations I was aware of Richard Hopkins and New Zealand Home Loans as I had used the New Zealand Home Loans product for previous mortgages so at least that part was an easy decision. Upon discussing my plans with Richard my concerns were allayed immediately. Not only was Richard able to recommend a couple of good property agents, he actually took on the job of contacting them and getting them into the market on my behalf. Through the agents Richard relayed back to me all the properties being recommended and for any I showed interest in he took the extra step of attending the open homes to "check them out" on my behalf and report back all the real facts on the properties. Through having Richards's eyes and ears on the ground in Christchurch we found a property which met the criteria perfectly. In the meantime Richard had already taken care of the financial arrangements so I was a pre-qualified buyer. But did the service stop there? No way! Richard then negotiated with the owners on my behalf and got us through to the offer stage. At every step of the process Richard was on the phone to me so I could make appropriate and timely decisions throughout the buying process. After the acceptance of my offer I had to deal with my Christchurch Lawyer remotely as well. Richard stayed in the loop during the whole process to ensure that he could gather and supply any additional information required. To sum up the experience would I would say that it was the least amount of stress I have had during a property transaction and Richard's contribution was quite simply amazing. In fact I'm not sure I could have done it from Melbourne without his input. I write this reference not just to others in the same situation of purchasing investment property but to anyone who just wants to deal with someone who is open, honest and will go the extra ten miles to help you through your particular scenario. The New Zealand Home Loans product speaks for itself; a representative such as Richard is the cream on top. I would be happy to verify these facts verbally at any time."

Ray M Canterbury
Get in touch with Richard