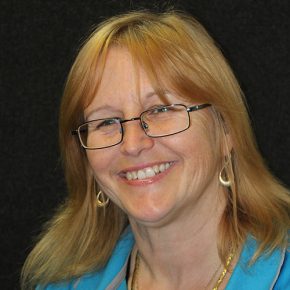 Ellen Drenon
New Business Consultant
Ellen moved to New Zealand from Cornwall in England in 2006. After selling real estate in Whangarei for a time, she joined the team at New Zealand Home Loans in September 2014. Ellen is well-versed in the skills of mortgage management and wealth creation, having owned a portfolio of rental properties in England. Here, she has a lifestyle block in Ruatangata and is also beginning to actively seek out rental opportunities.
A keen kayaker who has a strong sense of social responsibility driving her, Ellen is enjoying being part of her community. She has a German Shepherd puppy and will soon join the Whangarei dog training association, while her interests in holistic living, health and safety and property investment mean she will come into regular contact with many people who could benefit from New Zealand Home Loans' approach to debt management.
A disclosure statement is available on request at no charge by emailing me.
Physical Address:
Shop 3, 30 Rathbone Street, Whangarei 0110
In our customers' words

"My husband Eugene met Ellen this year when she did a presentation at his Money Management course through Te Wananga O' Aotearoa. Euene was so impressed that he booked in for us to meet with her to look at changing our mortgage and bank accounts over to NZHL. Ellen made…" Read More

"My husband Eugene met Ellen this year when she did a presentation at his Money Management course through Te Wananga O' Aotearoa. Euene was so impressed that he booked in for us to meet with her to look at changing our mortgage and bank accounts over to NZHL. Ellen made us feel so welcome and comfortable and went over and above to listen to us and explain things. Ellen is so passionate about her work and helping people to receive a better deal and to help pay off their mortgages quicker. Usually when Eugene and I go to banks, they rush you in and out and you are left not really knowing what is going on. Ellen has helped us change our mortgage over to NZHL and we are over the moon at the service she provides and her friendly and helpful manner. Ellen is always a pleasure to deal with and makes us feel important and like we matter. Thanks to Ellen, it is looking very optimistic that we will have mortgage paid off in 4 years, as opposed to 25 years with the bank! In addition to this, Ellen has helped us to work out a budget which is making a huge difference in our day to day living. It is rare to find such brilliant customer service but Ellen is the prime example of what excellent client service is all about. I would have no hesitation in recommending anyone to go and meet with Ellen about changing their mortgages over to NZHL."

Emily & Eugene Northland

"It wasn't hard to think of the difference between dealing with Ellen, our NZHL consultant and our previous mortgage consultant at the bank, it is something that I have thought about often and am grateful for. My husband and I used to despair about our mortgage every month when our…" Read More

"It wasn't hard to think of the difference between dealing with Ellen, our NZHL consultant and our previous mortgage consultant at the bank, it is something that I have thought about often and am grateful for. My husband and I used to despair about our mortgage every month when our statement came through the post. All that money that could be used for our future, for our children's future, for our lifestyle….all going to the bank. But what can you do? Most people have a mortgage, paying it off over 25 years is just something that is done by everyone. Then we met Ellen at the Home Show in Whangarei. We were very skeptical but tried to remain open minded because she was offering us a solution to our mortgage woes, something that no one had offered us before. Firstly, Ellen offered to come to our home! We have three small children and the thought of taking them to an office to talk about mortgages and insurance for a few hours would be enough to put us off from the beginning. We plonked them in front of the telly with some food and were able to concentrate on what Ellen had to say. Not may banks have the time or capacity to offer a service like that these days. It was a Friday evening and she had driven across town to see us. She WANTED to help us pay off our mortgage! Ellen is extremely driven and passionate about her job, I knew that she was sincere when she said she wanted to help us be mortgage free. In the past size years of having a mortgage with a bank, nobody has ever said that they wanted to help us pay it off sooner. She wasn't just offering this great opportunity with NZHL but she also made it clear that she was offering her advice, time and support to help us achieve our goal. Ellen has proven her commitment to us by helping us through the transfer process, going through our insurances, keeping an eye on our accounts and advising us on numerous occasions when money needed to be moved around, repayment amounts increased or just to say Hi and that we are doing well. My husband and I are very busy working and raising our children but I feel reassured and confident that Ellen is keeping an eye on all our mortgage matters when we can't spare that time. For me, the main difference between dealing with Ellen rather than the bank, is that she has made the process of paying off our mortgage more personal and obtainable to us. With her help and encouragement, we are more in control of our mortgage and our overall finances than we have ever been. We no longer feel weighed down by the prospect of a 25 year mortgage. Ellen keeps our eyes on the prize at the end and the future beyond."

Kim Northland

"We are thrilled with our New Zealand Home Loan. The team (Ellen and the crew) have been enormously helpful keeping an eye on our loan to ensure we get the maximum benefit and best offset for our money. We get occasional calls to see how we are going and also…" Read More

"We are thrilled with our New Zealand Home Loan. The team (Ellen and the crew) have been enormously helpful keeping an eye on our loan to ensure we get the maximum benefit and best offset for our money. We get occasional calls to see how we are going and also help us shift money around to maximise benefits. This is so helpful considering our busy lives. The loan structure is great and has us feeling like we really are in control of our money. Ellen is always willing to answer my questions when I ring and makes the time to help out when we have circumstances change such as income/job changes etc."

Fiona & Mark Northland

"My husband Kingi and I have known the team at NZHL Whangarei for approximately five years, since we purchased our first home. We initially went to see David in 2011, who guided us through the process. I was amazed at David's obvious basket of knowledge and experience and his pure…" Read More

"My husband Kingi and I have known the team at NZHL Whangarei for approximately five years, since we purchased our first home. We initially went to see David in 2011, who guided us through the process. I was amazed at David's obvious basket of knowledge and experience and his pure passion for his job, to help every day kiwis like myself and my husband get into their own homes. At the tender ages of 23 and 24 years and parents to two young children, we had no idea what buying a house meant, except for that we wanted one. We had no idea that managing your loan with a structure in place like that of NZHL can make all the difference to how you repay the mortgage. David was so helpful, and took all the hard work out of it for us. He explained everything to us in black and white until it made sense. We put all our trust into him and could not have chosen anyone better. Five years on, David still remembers our names and properties. We feel like we are valued and cared about as individuals and a part of the NZHL family. In May 2015 we moved to Tauranga to take on a new opportunity with my husband's work. We sold our first property and hoped to buy down there but the prices were beyond what we could realistically afford so we made the decision to move back to Northland. I approached the team at NZHL, this time David and Ellen both, who were so understanding of the situation. I'm quite sure Ellen made it her personal mission to get us back into our own home. Ellen amazed me with her level of determination. She was honest and helpful the entire duration. I felt as though she genuinely felt our pain when we were declined in the first instance. I honest believe it would have been so much harder had we been dealing with a regular bank. In May 2015, one year on from selling, we finally purchased our second home and are so incredibly thankful and grateful that we are home owners again. In all honesty, David and Ellen are two of the nicest and most genuine people I know. Their willingness to help, passion for the job and the knowledge they have as individuals and together as a team is unreal. I would (and have) recommend them to many of our friend and family and literally have not heard a single negative comment about either of them."

Fleur Northland

"I just wanted to take a moment to say thank you. Your joy for what you do is evident in all our dealings with you – it literally shines out of you and makes what can be a bureaucratic paperwork nightmare into an enjoyable process. Your warmth, enthusiasm and excitement…" Read More

"I just wanted to take a moment to say thank you. Your joy for what you do is evident in all our dealings with you – it literally shines out of you and makes what can be a bureaucratic paperwork nightmare into an enjoyable process. Your warmth, enthusiasm and excitement at helping your clients and the difference it makes to them means I have recommended you on many occasions to friends and colleagues and have absolutely no hesitation in doing so as I know you will look after them to the absolute best of your abilities. In fact, if I was to sum you up in two words it would be genuinely authentic. You are authentic in what you do, how you do it, and with the enthusiasm and knowledge you bring to your clients. This isn't just a job or a way to make money to you, it is something you fundamentally and passionately believe in and it shows. That kind of enthusiasm (especially for something that so many of us find overwhelming or incredibly boring) is not something that can be faked or forced. I know if we have a question you will answer it in a way that we understand. If we have a problem, you will help us find the best solution for us. And you'll do it in a timeframe that works for us – we aren't stuck within 9-5, Monday to Friday hours, which often doesn't work for us. We hugely appreciate the help you've given us with our latest project and in finding ways to help us reduce costs with our mortgage extension. You've kept us informed every step of the way, so there are no surprises. The check in calls every few months are a great reminder that we are on-track and things are going well overall. This personal, above and beyond service was the biggest reason we left our last mortgage provider. There we were just a number in a large banking system and got lost along the way with no personal service unless we initiated it and followed it up. Now, we know that we can pick up the phone at any time and you will be there to help us in whatever way you can. So thank you again for everything – you rock! With best wishes and many thanks,"

Liz Northland

"Phoebie (24) & I (28) were 'fresh off the boat' when it came to looking in open homes, let alone all the other things that come with buying a home. We started looking in October 2016 & knew we would need the help of a bank to get us over…" Read More

"Phoebie (24) & I (28) were 'fresh off the boat' when it came to looking in open homes, let alone all the other things that come with buying a home. We started looking in October 2016 & knew we would need the help of a bank to get us over the line. I was a Westpac bank account holder and Phoebie was new to the country (being Canadian and all J). I had it in my mind that one of the bigger well known banks – ANZ, ASB or Westpac were going to be the right banks for us to go with. We were literally walking past NZHL on Rathbone St, Whangarei and decided to walk in and see what they were all about. As cliché as it sounds, from then on we haven't looked back. Ellen Drenon showed her enthusiasm, knowledge, energy & her true caring nature right from the start. She was able to explain loan structure and the process in 'easy' terms and continues to give us confidence now we are in our home. Our 1st home took a lot longer to find than most but what I really liked was Ellen supported us every step of the way. ANY question I had, no matter how stupid, she was able to answer helpfully in her happy nature. I know I wouldn't feel as relaxed & organized if it wasn't for Ellen. Being organized is part of my nature and I like to understand why things are done in particular ways. Not like a lot of other banks Phoebie & I were actually able to 'casually' talk to Ellen in a relaxed environment about any questions we had. Ellen is a very clear communicator and I would recommend her to anyone that is thinking of talking a loan, buying a house or wants a chat about a combination the two over a cup of tea. Ellen is very good at her job, I love her passion. You can tell she actually cares about you and wants to save you money and get you out of the loan as soon as possible. Her life experience and achievements are a wonderful base for her to help others. Her knowledge of the industry and whole process gave ME confidence that we can have this house paid off asap. I have a lot of time/respect for Ellen and I only hope she can be appreciated by everyone that has the opportunity to have her help. Phoebie & I are loving a 1st home. We have Ellen to thank for keeping our stress levels contained through the whole process. I wish Ellen and her family all the best for the up and coming years. She deserves nothing but happiness."

Daniel & Phoebie Northland

"This is a letter to say a very big thank you for helping us with refinancing our mortgage. Before we came to you we were so much in debt with ANZ bank that while we were paying off our mortgage and bills it seemed like we were getting nowhere and…" Read More

"This is a letter to say a very big thank you for helping us with refinancing our mortgage. Before we came to you we were so much in debt with ANZ bank that while we were paying off our mortgage and bills it seemed like we were getting nowhere and we were struggling every week from pay to pay. I was referred to you by a friend at work who told me to go see you and have a chat. With that advice Robin and I were both overwhelmed with the refinance structure you had shown us and how we would save on interest and be out of debt sooner than we would ever imagine. You had taken us on as personal clients and you had gone out of your way many times by staying late on your own time to accommodate us since we both worked late and making us feel more than just another client, by trusting in us and our circumstances we became friends. You also have helped us to find the better suited insurance companies as well as Robert who took the time to actually get to know us both and to give great advice on options that have worked out for us both for the better. I love that you always get in touch to make we are still on track with our finances regularly. I have highly recommend Ellen and Robert to all our friends to help others that are in the same position. The only regret we have is that we both wished we had come to yous a lot sooner. Thank you so much again for all your help and support."

Robin & Lucretia Northland