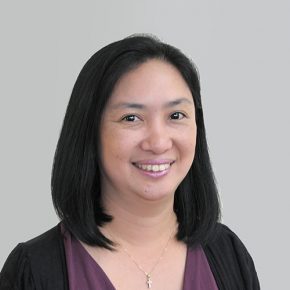 Ella Pangan
Administrator
Ella graduated from Xavier University in the Philippines with a Bachelor of Commerce degree, majoring in accounting and management before beginning her working life as an accounts administrator and in the lending field with a bank. She fashioned an 18-year career in finance before moving to Auckland in 2010 and joining New Zealand Home Loans in 2011. She currently makes her home in Takapuna.
Ella enjoys meeting a wide range of people in the community served by the Northcote office and likes to see them fulfill their dual goals of home ownership and financial security. A keen fun runner, Ella also plays badminton and squash.
A disclosure statement is available on request at no charge by emailing me.
Physical Address:
23 Madison Terrace, Silverdale 0932, Auckland